Delhi Nursery admissions: Deadline for EWS category extended to February 14
Published on Jan 24, 2017 10:46 PM IST
Parents of nursery aspirants whose families fall under the Economically Weaker Section category can now apply for admission till February 14. The Delhi government had fixed the deadline at January 31.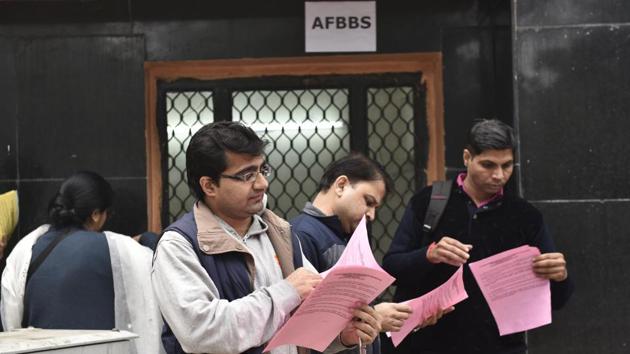 Parents who are applying for nursery admission for their kids under the economically weaker section (EWS) category will now get 14 more days to fill application forms.
The Delhi government on Tuesday extended the deadline to February 14 from January 31.
"The first list of selected candidates will be announced on March 7," a circular from directorate of education (doe) said. The first list was supposed to be announced on February 28.
All private unaided recognized schools have to reserve 25 % seats under EWS and Disadvantaged Group (DG) quotas. The admission process for this quota was made online last year.
Read: Nursery admissions: Delhi govt schools to start pre-primary classes
"Candidates will now be able to apply till February 14. The first and second list of selected students will be announced on March 7 and 17, respectively. The admission process will be closed as per earlier schedule on March 31," DOE officials said.
This year, the nursery admission process began on January 2 for 1,400 private schools while the guidelines and schedule for 298 private schools running on government land was announced later.
The government had announced that schools on DDA land will have to give admission to candidates based on the neighbourhood criterion with preference to students within 1 kilometers and if seats remain than admit students, within 1-3 kms.
Private schools have challenged it in court. A Delhi High Court has ordered schools to bring nursery admission forms with their own criteria as well Delhi government's criteria.