Available for Rs 1 cr: Delhi metro to build flats in Okhla, Janakpuri for public
Unable to sell commercial space at metro stations across Delhi NCR, DMRC has now decided to enter the residential apartment market.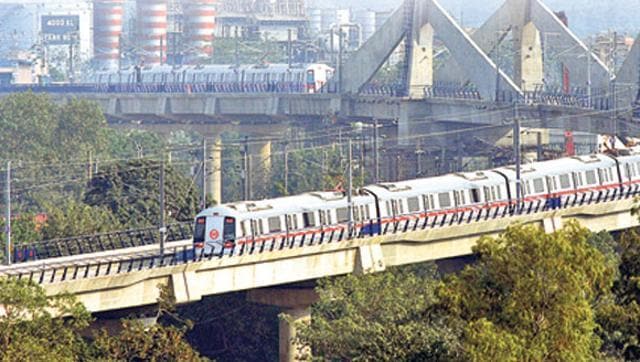 Updated on Jul 11, 2016 06:33 PM IST
People in Delhi will now have the option to purchase flats constructed by the Delhi Metro Rail Corporation (DMRC). Unable to sell commercial space at metro stations across Delhi NCR, DMRC has now decided to enter the residential apartment market.
To cash in on the high demand for flats in the capital, DMRC, for the first time, will build residential property for sale to public. "We have identified two plots near the metro stations in Okhla in Janakpuri. In Okhla, we plan to construct 93 flats while 350 will be built in Janakpuri. These flats will be allotted on the basis of a draw of lots for which people can register once we open the process. The project will have 2BHK and 3BHK flats to be delivered within two years," said a senior DMRC official.
These flats are likely to cost anything between Rs 80 lakh and Rs 1 crore.
DMRC had previously constructed residential apartments at Dwarka, Yamuna Bank, Saket and Shastri Park for allotment only to its employees.
As DMRC's revenue generation through property development in the second and third phase has fallen short by R2,205 crore, it is now hoping to earn at least R 500 crore by selling the upcoming flats. In fact, Delhi Metro has not been able to achieve 88 per cent of the targeted upfront money that was supposed to come via property development.
Read More: DMRC struggling to rent out space at Metro stations
Apart from that, DMRC will also re-issue tenders of properties lying vacant at metro stations. An internal analysis has revealed that almost one lakh square metre space - good enough to construct 1000 shops - is lying unused at metro stations.
"We have conducted analysis of 165 stations and majority of space is lying vacant on stations in Faridabad, on Dwarka side and on red line towards Seelampur. At the IT Park in Shastri Park, we have space at six to seven floors. We will soon reissue a tender at low rates," the official added.
DMRC has also decided to come up with a commercial complex in the heart of the city near Jantar Mantar to rent out space for offices. DMRC official said that the notification of Ministry of Urban Development on changes in Transit Oriented Development Policy (TOD) policy has also paved way for vertical growth along the Delhi Metro corridor, which will eventually help them use more space for commercial purpose.
Under the TOD policy, Floor Area Ratio (FAR) of 400 has been approved. This will enable high rises to come up in these areas and make for denser colonies. TOD colonies can come up in the 'influence zone' of Delhi Metro which extends to 500 meters on both sides of the corridor.
Close Story