Fukrey actor Manjot Singh regrets not graduating from Hindu College
Apr 08, 2017 08:17 AM IST
Fukrey actor Manjot Singh says he almost made it to Delhi University's Hindu College, but couldn't take admission because of his film commitments.
Delhi -born actor Manjot Singh won hearts with his performances in films such as Oye Lucky, Lucky Oye (2008) and Fukrey (2013). How this Delhi boy became an actor is an interesting tale, which he narrates with signature Delhi swag. "Har Dilli waale mein chull hoti hai, ki agar kuch ho raha hai, toh woh bolenge haan main bhi kar loonga," says the actor, recalling that his friend was going to the audition of Oye Lucky, Lucky Oye. "I told him, mera bhi kara de audition (laughs). I auditioned for a small role previously, but was later called for a proper audition. This was my first attempt at an audition. I had never done acting or participated in school plays before," says Singh, who was in ninth grade at that time and considered the field to be tough and full of struggles.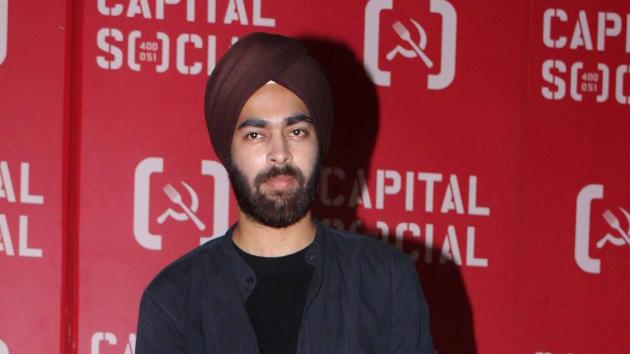 While his acting fetched him awards, his dream of graduating from Delhi University (DU) was left unfulfilled. "I did my graduation through correspondence from DU. I got admission in Hindu College, but unfortunately, for some reason, they hadn't released the list for Dramatics (Extra-curricular activities) quota. And when they called me again for auditions, I was shooting for Student of The Year (2012). So, I couldn't go for it and lost the opportunity. Everyone tells me that I missed my college life."
The actor, who has been previously invited to SRCC and Hansraj College as chief guest for various cultural events, says he's proud of the fact that he has come a long way. "It's a great feeling. I love the appreciation that comes my way. I feel I'm part of the industry when popular actors know me by name," says Singh who has been a part of films such as Fukrey(2013),Student of the Year(2013).
Mention his hometown Delhi and the actor can't stop raving about his favourite hangouts and the famous Delhi lingo. "My favourite hangout spots are Khan Market, Connaught Place, and Cyber Hub in Gurgaon. I miss my family, and especially the home-cooked food that I used to get back in the Capital. It's a proud feeling when I shoot for my films in the city. I feel lucky that I was born and brought up here and have the Delhi lingo.Bombay ki Hindi, is not up to the mark. Sometime I correct people, ki aise nahi aise," says Singh, who shifted to Mumbai in 2016.
Follow @htshowbiz for more