In Phase IV, Delhi Metro will go deeper under narrow lanes of Old Delhi
Eight years after its most challenging construction, Delhi Metro is set to re-enter the narrow lanes of Old Delhi again.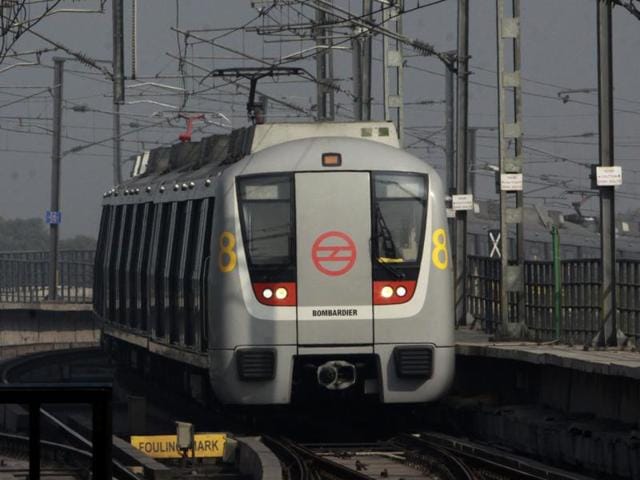 Published on Sep 24, 2016 11:27 PM IST
Eight years after its most challenging construction, Delhi Metro is set to re-enter the narrow lanes of Old Delhi again.
The proposed Inderlok-Indraprastha and Janakpuri (west)-RK Ashram lines in phase-IV of Delhi Metro will cut through congested Old Delhi areas such as Sadar Bazar, Sarai Rohilla, Nabi Karim and Ajmal Khan Park.
Residents of some parts of Old Delhi may, however, face some inconvenience as the Delhi Metro Rail Corporation will ask them to move out temporarily as they conduct soil testing.
During the construction of the Heritage Line also, DMRC had to move around 1,000 Old Delhi residents temporarily and put them in hotels. The Heritage Line, slated to open in November this year, touches Old Delhi but the stations are on the outer periphery of the area.
At present, DMRC's Yellow Line (HUDA City Centre-Samaypur Badli) cuts through Chandni Chowk and Chawri Bazar. The connectivity to the old city is likely to improve further as the construction of phase-IV of the Metro is likely to start next year and be completed by 2020.
Read more: IGI airport's domestic terminal on Delhi Metro grid this year
"We faced a lot of challenges when we constructed underground tunnels as part of the Yellow Line construction in 2007-08. But after the successful construction and operation of the line, the locals now no longer fear about their houses being damaged. This time, we have decided to go even deeper in the Shahjahanabad area. Once construction is over, people won't need to use personal vehicles to visit Old Delhi," said a DMRC official.
Delhi Metro plans to have a depot at Ajmal Khan Park, with both the new proposed lines merging at Nabi Karim, providing connectivity to residents of east, north and west Delhi.
The Delhi government has provided an in-principle approval to the phase IV. DMRC is, however, yet to receive a financial approval, only after which can it start the construction work.
After the completion of DMRC's phase III, Delhi's Metro network will increase by 140km. Completion of Phase-IV will add another 104 km to the Metro network.
Six lines — Inderlok to Indraprastha, Tughlakabad to Terminal 1, Lajpat Nagar to Saket G-Block, Janakpuri (west) to RK Ashram and Mukundpur to Maujpur have been proposed to be constructed in Phase-IV of Metro expansion. The total cost of the project has been estimated to be around `55000 crore.
Under Phase III, Delhi Metro's longest line will be between Mukundpur (Majlis Park) and Shiv Vihar. After Phase-IV, Janakpuri west will become a major interchange hub.
Close Story