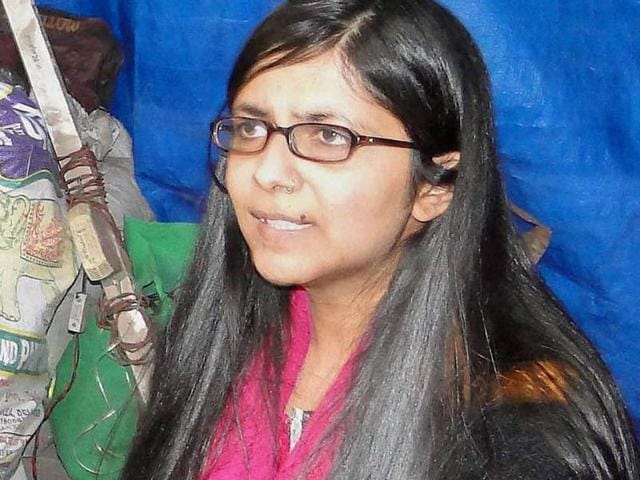 'Juvenile convict's release a slap on the face of the entire nation'
Delhi Commission for Women chief Swati Maliwal has approached the Supreme Court to stall his release. She talked to HT, explaining her reservations on the release of the convict
UPDATED ON DEC 21, 2015 10:18 AM IST
Delhi Commission for Women chief Swati Maliwal has approached the Supreme Court to stall his release. She talked to HT, explaining her reservations on the release of the convict. Excerpts
Why is the DCW against the release of the gang rape convict from a juvenile home when he has already served his term?
The Delhi High Court order says the status about the extent of reformation the convict has undergone is not clear. This is a slap on the face of the entire country. We want him to remain in custody till his mental status is not assessed, he should not be released. We demand that an independent body/committee should be constituted by the court to review if the youth has undergone any reformation.
Why was the step to approach the SC taken so late?
The DCW wrote letters against release of the convict to President of India, Chief Justice of India and others. I even met Vice President Hamid Ansari but no decision could be arrived at because everything is in the hands of the courts. So, I approached the Supreme Court with a Special Leave Petition. I want to make it clear that the DCW would have done it whether media covers it or not. So there is no question of doing it for publicity.
The observation homes are run by the Delhi government. Why didn't the commission approach the government?
The reform homes are only run by the Delhi government but beyond that the government has no jurisdiction. That is why we are approaching the Juvenile Justice Board. I had written a letter to the board, requesting them not to release him. The government's hand are tied due to the Juvenile Justice Act.
Three years have passed since the December 16 gang rape, but the juvenile law has not yet been changed despite so many protests. Why?
I belive both state and central governments want to do it. When I met Hamid ji (vice president) he told me that the amended Bill would be presented before the Rajya Sabha in the next three days.
Close