Kejriwal-Jung row: IAS association slams 'undignified treatment'
In the wake of a raging row between the chief minister of Delhi and the lieutenant governor, the central IAS officers' body Tuesday slammed the "unwarranted and undignified treatment" meted out to some civil servants in Delhi government and also expressed anguish over the "character assassination" of its members in the media.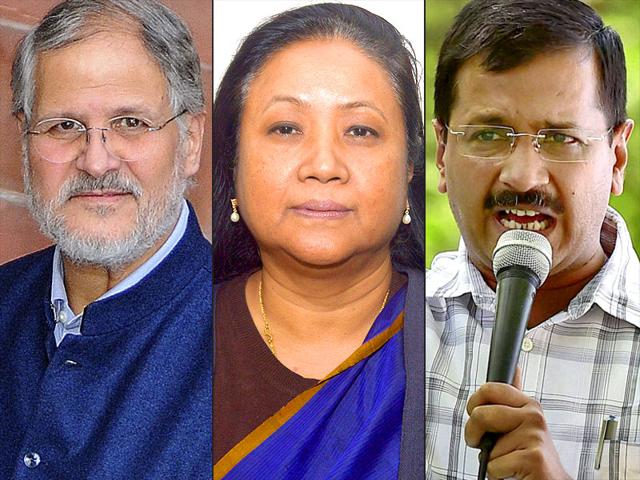 Updated on May 27, 2015 08:50 AM IST
Standing up for its colleagues caught in the crossfire between Lt Governor Najeeb Jung and chief minister Arvind Kejriwal, the central IAS association on Tuesday condemned the "undignified treatment" meted out to civil servants during the ongoing power tussle in Delhi and the use of official machinery to defame officials.
"This undignified treatment meted to civil servants is highly demotivating and demoralising to the entire rank and file of the civil service and is clearly unacceptable," said Sanjay Bhoosreddy, secretary of the association that represents nearly 4,800 IAS officers, without directly naming the AAP government.
The association also threatened to move court if the central and state governments across the country did not set up the civil services board. It also demanded that governments in Delhi, Chhattisgarh and Uttarakhand remove non-IAS officers appointed to posts meant for the IAS.
Bhoosreddy said he would write to the President, Prime Minister and chief ministers of the states and administrators of union territories to create a conducive atmosphere to enable civil servants function "in a free, impartial and dignified manner without becoming victims of political crossfire.
Invoking the first home minister Sardar Vallabhbhai Patel, Bhoosreddy said a good workman does not quarrel with his tools. This is what they seem to be doing. He said the association had received representations from its constituents in Delhi, Uttarakhand and Chhattisgarh that the statutory rules regarding appointment of officers were being blatantly violated.
The association has resolved that if such practice is not stopped with immediate effect then it would be left with no option but to take legal recourse to approach the Government of India, which is the competent authority, and also the competent judicial forums, he said.
Close Story
Personalise your news feed. Follow trending topics