Mohalla Clinics: Kofi Annan praise fine, but will Delhi govt fix these 4 issues?
Former secretary-general of UN Kofi Annan praised Kejriwal government's Mohalla Clinic initiative but the government must focus on four key areas to make the scheme a success.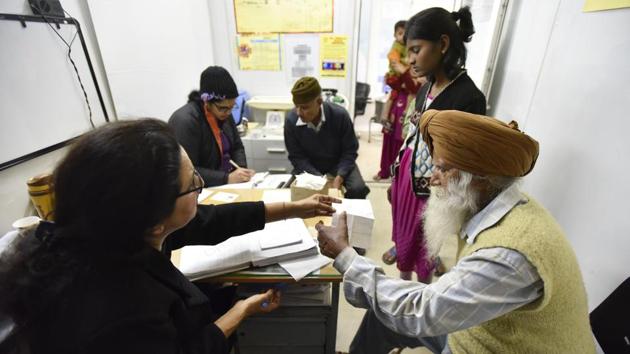 Updated on Feb 20, 2017 10:54 AM IST
Kofi Annan's praise for AAP government's Mohalla Clinics sent Twitterati in tizzy. While some lauded the Delhi government's initiative that aims to bring health care to the city's neighbourhoods, there were others who pointed to the loopholes in the scheme.
In his capacity as chair of The Elders, an organisation of independent global leaders founded by Nelson Mandela, Annan wrote to Kejriwal on January 25 saying that the project could be a model for all Indian states "embarking on the UHC (Universal Health Care) journeys".
Read: Delhi's mohalla clinics popular among locals: Lancet report
Annan also suggested some steps to reform the project. His recommendations include — undertaking a formal evaluation of the Mohalla Clinics programme, improving management information systems for maintaining patients' records and better monitoring, and scaling up preventive and community based services.
Take a look at four teething points in the scheme:
1. Too Few: More than 100 such clinics are functional across Delhi and four of these have been opened near night-shelters in Yamuna Pushta, Jama Masjid, Sarai Kale Khan and Shakur Basti areas for treatment of the poor. The number, however, is way short of the 1,000 mohalla clinics AAP had promised to set up by the end of 2016. "The government had said that the project will reduce over-crowding in tertiary care centre like ours. However, the impact cannot be felt just with the 100 clinics. Once the project is complete we will be able to see the results," said Punita Mahajan, medical director of Baba Saheb Ambedkar hospital.
2. Implementation: Doctors working in Mohalla Clinics agree that the initiative is great but the implementation is not uniform. "This mohalla clinic has been featured in international media too, however, looking at just the model clinic is not enough. Apart from routine out-patient clinic, we provide immunisation to children, DOTS centre for TB treatment and counselling for male sterilisation but these services are not available in the other clinics," said Dr Alka Choudhary, who is posted in Peeragarhi Mohalla Clinic.
3. Tests: Not all clinics under the scheme are able to provide the promised services. The doctors pointed out that only few of the listed tests could be performed at some of the clinics. "The government promises 212 tests but here we can only do about 25. These tests do happen in mohalla clinics where technicians from a private lab collect the samples and bring the reports the next day," Dr Choudhary said.
4. Monitoring: Control and management of the clinics continues to be a primary problem. Frequently, flags are raised about the functioning and practices at the clinics. "I know of clinics where people with chronic conditions like COPD, asthma, diabetes are called every other day to get their medicines. This is done to drive up the OPD numbers as they get paid ₹30 per patient," said Dr Choudhary, who is a contractual doctor under NRHM and has been posted in the clinic.
"I think when they allege that records are tampered with, they are hinting at doctors inflating the numbers for the money. Initially, this was concern for us too but we later realised that these clinics receive so many patients that the doctor can either treat them or sit and fill in records," a Delhi government official said
"To prevent this, we place monitors at various clinics from time to time. But we have found that these clinics actually receive higher number of patients. Also, wherever possible, we try to take down the Aadhaar numbers as well," he said.
Close Story