Monsoon session washout? LS worked just for 23 hrs
Updated on Aug 28, 2012 03:45 PM IST
The BJP has been demanding Prime Minister Manmohan Singh's resignation over the Comptroller and Auditor General's (CAG) report on coal blocks allocation and has stalled Parliament for the last six days. BJP doing drama to hide facts: Govt | Internal Cong politics behind Parliament disruptions: SP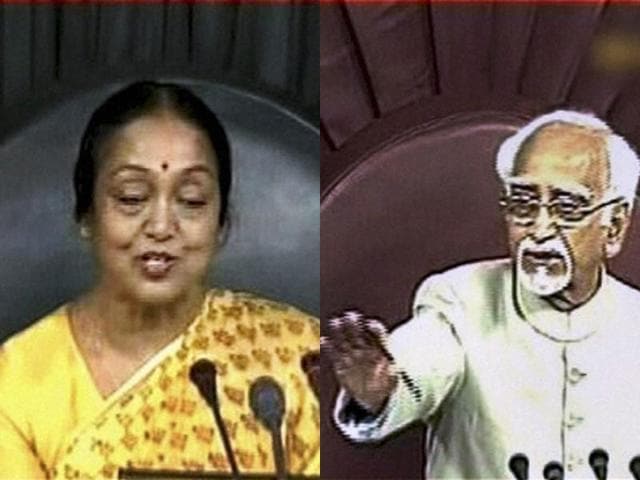 The BJP disrupted Parliament proceedings for the sixth day on Tuesday by creating uproar over coal block allocation issue and pressing for resignation of Prime Minister Manmohan Singh.
Amid counter slogans by Congress members, both Rajya Sabha and Lok Sabha saw two adjournments with din prevailing as the two Houses assembled for the day.
"Every day that passes without parliament meeting and transacting business is a day that adds a black spot for democracy. Not discussing in parliament is a slap on the face of people who elect us," said Chidambaram.
The BJP has been demanding Prime Minister Manmohan Singh's resignation over the Comptroller and Auditor General's (CAG) report on coal blocks allocation and has stalled Parliament for the last six days.
The 15th Lok Sabha, formed after the UPA returned to power with a healthier majority, is likely to go down as the most disrupted since 1952, the year of the first general election.
The data analysed by PRS, a research body on the parliamentary system, show the present term of the Lok Sabha has already been disrupted more than any other before, with a 27% shortfall in working hours — a performance worse than 2004-09 or 1999-2004 of the NDA regime.
In November 2008, the Lok Sabha secretariat had said each minute of parliamentary proceedings cost Rs 29,000.
In the monsoon session, the Lok Sabha sat for about 23 hours against the scheduled 60 hours and the Rajya Sabha for 25 against the planned 50 hours, till Friday.
The disquiet over 2G spectrum had washed away an entire session — winter 2010 — and disruptions ever since have marred almost every session owing to issues like the Commonwealth Games, lokpal, price rise and Telangana statehood.
Even as they attribute the present stalemate to the BJP demanding the Prime Minister's resignation, analysts have also highlighted the gaps in dialogue between the ruling and opposing sides.
Subhash Kashyap, a former Lok Sabha secretary general, said: "In parliamentary democracy, it is a government by majority with the consent of the minority. Sadly, the belief is that the opposition, either the BJP or Congress, is to obstruct and disrupt. And the situation deteriorates when the government fails to initiate a discussion."
In the process the introduction and passage of bills has been affected, and so has the time spent on discussions in the Lok Sabha. Till the end of the budget session, 40% of the bills took less than an hour of discussion each, and of those, 19% five minutes each, the data compiled by PRS Legislative Research show.
(With inputs from HT)
Personalise your news feed. Follow trending topics