Passenger traffic at Delhi airport to cross 50 million this year
Published on May 02, 2016 11:07 AM IST
The Delhi airport handled 7.5 million more passengers in 2015-16, the highest per year growth in its history.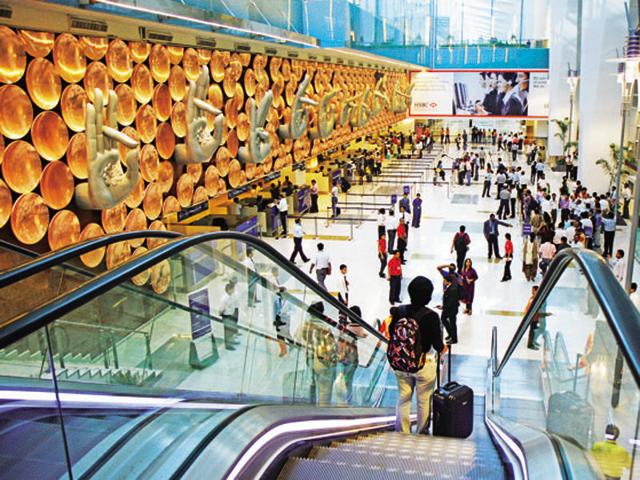 The Delhi airport handled 7.5 million more passengers in 2015-16, the highest per year growth in its history.
The national capital's airport had 16 million passengers in 2005-06, the year it was privatised. Ten years later, the figure has tripled to 48 million. Delhi International Airport Limited (DIAL) expects it to cross 50 million this year.
Officials credited the growth to the launch of new airlines and the price war between them.
With the Delhi airport -- India's busiest airport -- growing 15% every year, except in 2012-13 when passenger traffic dipped 4.2% to 34.36 million, authorities are planning to expand the existing terminals' capacity.
It has a major market share of air traffic volume to West Asia, European, Asian and American regions. It serves 120 destinations through 50 international and nine domestic passenger airlines.
There are four international and two domestic freight airlines.
Domestic routes introduced over the past 10 years include Cochin, Dehradun, Gwalior, Aurangabad, Kullu, Durgapur, Thiruvananthapuram, Vijayawada and Vishakhapatnam.
Overseas connectivity was also improved with routes to Birmingham, Moscow, Newark, Rome, New York, Melbourne, Milan, San Francisco and Sydney, among others.
According to airport officials, the first major challenge post privatisation was making IGIA encroachment free. "Nearly 1,000 families lived on airport premises for over five decades. Also, getting the required manpower, material and machinery on site for timely execution of the projects was a challenge, said DIAL CEO I Prabhakara Rao.
He lists mobilising 30,000 individuals from 15 countries, making arrangements for their housing in a co-located labor colony with access to all amenities and sourcing materials from 20 countries as the biggest challenges they faced.
After the construction of T3 terminal, DIAL planned a hospitality and commercial hub Aerocity.
Around 2,800 hotel rooms are operational with another 2,000 hotel rooms under construction and scheduled to be made operational in a phased manner.
DIAL's developments include a facility to remotely manage operations called Airport Operations and Control Centre, Common User Self-Service kiosks to allow seamless check-in and self-bag drop.
Delhi airport also launched mobile applications for passengers (flyDEL) and cargo partners (DIAL Cargo).
Personalise your news feed. Follow trending topics