Kashmir crisis: Account for the recent past
Mehbooba Mufti's remarks do not help her cause or assuage the hurt in Kashmir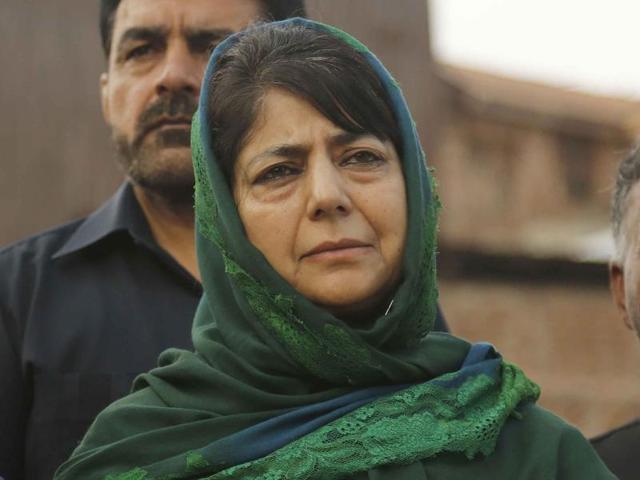 Updated on Jul 30, 2016 02:24 AM IST
Kashmir has now been shut down for three weeks. Curfew was re-imposed in the Valley on Friday after a brief respite. The situation remains volatile with the youth still understandably angry because of high casualties and injuries to thousands following the use of excessive force. Both the Centre and the state government appear unsure about the next steps. They are clearly failing to find words adequate to the situation.
Read | Stay the course to heal Kashmir
Chief minister Mehbooba Mufti's remarks on Thursday underline the difficulties of Kashmiri politicians who need to toe the Centre's line while appealing to aggrieved constituencies in the Valley. Speaking at her party's foundation day, Ms Mufti said the security forces did not know the identity of the militants they were targeting on July 8 — and indicated that had they known Burhan Wani, the popular slain Hizbul Mujahideen militant, was involved they "would have given him a chance". Ms Mufti said her government was caught unaware this time because it didn't know that Wani was involved — and pointedly drew a contrast to her predecessor Omar Abdullah who she says had advance notice of Afzal Guru's hanging in February 2013. Ms Mufti is in effect reiterating to audiences in Kashmir that as a PDP politician, known previously for 'soft separatist' sensibilities, she will still do what she can to mediate between the resistance and the Indian State. That narrative line is, however, unlikely to have few takers at the moment. Those in the Valley blame her government for the situation and are liable to ask the chief minister if she is so well disposed to other local militants and if she is willing to scrutinise encounters with militants more closely hereon. Meanwhile the establishment in New Delhi will also question why she is expressing sympathy with Wani who had set himself up against the Indian State.
Read | If forces knew it was Burhan, they would have given him a chance: Mehbooba
Ms Mufti has accused Opposition leaders of stoking unrest while keeping their own children away from the streets and said Pakistan needs to be told that guns cannot solve problems in Kashmir just as they failed to in Pakistan. These are all valid arguments but the thrust of the messaging now has to be towards addressing the anguish in Kashmir. The chief minister has said the sacrifice of children will not go waste and that an atmosphere has to be created where Kashmir can move forward. Those in the Valley will legitimately argue that the issue at hand is about Kashmir moving past the experience of July 2016. Both the Centre and State government must realise that this is unlikely to happen without a measure of accountability for events in recent weeks. Failing that official rhetoric is bound to have little purchase in Kashmir.
Read | As Kashmir boils, CM Mehbooba caught between politics and people
Close Story