Kargil's lessons remain relevant after 20 years
May 03, 2019 11:06 AM IST
India still depends more on Pakistan's blunders than on its own preparation
It was on this day — May 3 — 20 years ago that some local shepherds in the Kargil area of Jammu and Kashmir detected Pakistani infiltrators. Thus started the Kargil War, a rare instance of a conventional conflict between two nuclear-armed neighbours. Both India and Pakistan had just become overt nuclear weapons states a year earlier. Therefore, the Kargil War has, over the years, received a lot of international attention. Three major lessons can be drawn from the war, and all remain relevant today.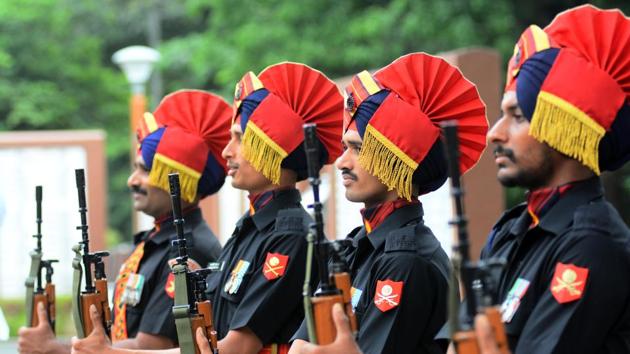 First, the origin of the war tells us something about the motives of the Pakistani army. In order to understand the Kargil War, it is essential to study the 1965 India-Pakistan War. It was through Operation Gibraltar that Pakistan aimed to wrest back the control of Kashmir in 1965. The plan failed badly, as the Pakistani generals were taken aback by India's decision to open another front in Punjab. In 1999, Pakistani nukes were supposed to solve this problem. Pakistani strategists thought that if their army somehow captured territory in Kashmir, nuclear weapons could be used to preserve the new realities on the ground. It is true that Pakistan's nuclear status probably worked in preventing India from opening another front in 1999 but New Delhi did well to use the air force and evacuate the captured territory.
Second, apart from nuclear capability, Pakistan was banking on international support. Its prime minister, Nawaz Sharif, and army chief, Pervez Musharraf, both believed that the threat of a nuclear war would loop in the US into some sort of a mediation role in Kashmir. Their biggest shock came when US President, Bill Clinton, overturning decades of Pakistan-bias in Washington's South Asia policy, made it clear that the Pakistani forces must withdraw to their side of the Line of Control (LoC) without conditions. In one stroke, the LoC received global legitimacy as the de facto boder. Adding to Pakistan's injuries, China, too, decided to play neutral between New Delhi and Islamabad.
Not all the message was good for India. The 1999 war revealed big holes in India's war preparation. From the intelligence failure in detecting infiltration to lack of modern equipment and clothing, India was found wanting on many fronts as the Kargil Review Committee recorded. Many of these problems continue to fester; some have even turned worse. With a growing budget for salaries and pensions, the pie for capital expenditure has shrunk as a share of gross domestic product (GDP). Twenty years after Kargil, India still depends more on Pakistan's blunders than on its own preparedness.