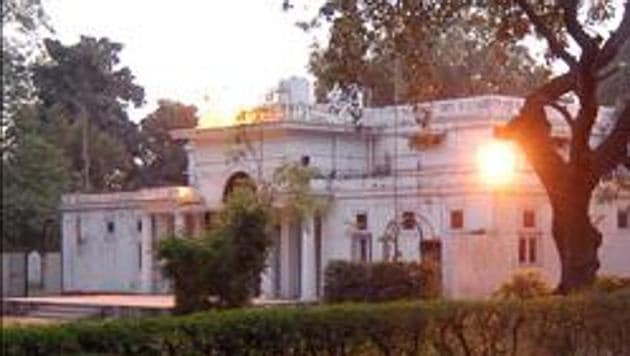 Perks of the job can't be in perpetuity
One would expect the Narendra Modi government, which did away with beacons on cars for VIPs, to welcome the Supreme Court's decision on government housing for former Chief Ministers of Uttar Pradesh
UPDATED ON MAY 07, 2018 06:39 PM IST
The Supreme Court's decision on government housing for former Chief Ministers of Uttar Pradesh is welcome in a country where many members of the political class assume that they are entitled to government-anything (cars, houses, staff) long after they have ceased to be in office. While this may be understandable in some cases — former presidents and Prime Ministers, for instance — it isn't clear why this perk (for that is what it is) needs to be extended to those no longer in public office. The Supreme Court has been scathing in its comments on this habit on many previous instances, especially with reference to the part of the capital called Lutyens Delhi, where most government bungalows and offices are located. In 2013, it laid down a 20-point guideline on this, slamming the practice of former MPs, and even retired bureaucrats in some cases, continuing to occupy houses to which they were no longer entitled. While doing so, it also frowned on the practice of declaring the houses occupied by some popular leaders, memorials after their death.
Legal experts say that while the Supreme Court's ruling related to Uttar Pradesh — specifically, an amendment to a law introduced by the state government in 2016, days after the Supreme Court said former chief ministers weren't entitled to government housing — it could have a bearing on government housing rules and policies in other states, and at the level of the central government. The Supreme Court itself, in a previous judgment (in 1997) exempted former Prime Ministers, Presidents, and Vice-Presidents from such rules. That, by itself, is a far more liberal housing-for-former-office-bearers policy than that of a few other countries. In the US, for instance, even past presidents are entitled to a pension, healthcare, travel allowance, and reimbursement for an office — no housing. And in the UK, even past Prime Ministers are eligible to a pension, and, in some cases (and if they are not leader of the opposition), a few allowances — no housing. Political reaction to the court's judgment has been muted. Politicians across parties have usually been united when it comes to their own interest. As have bureaucrats. In Lutyens Delhi especially, politicians and bureaucrats believe their address says a lot about their importance. It isn't unknown for bureaucrats nearing retirement to desperately seek government sinecures that come with housing. As for some politicians, they simply stay put.
The central government and state governments should take inspiration from the court ruling when it comes to housing for retired politicians and bureaucrats. One would expect the Narendra Modi government, which did away with beacons on cars for VIPs, to welcome the move.
Close