Roads will be safer if new SC guidelines implemented stringently
Updated on Nov 20, 2015 01:37 AM IST
The new SC guidelines should make our roads safer if they are implemented stringently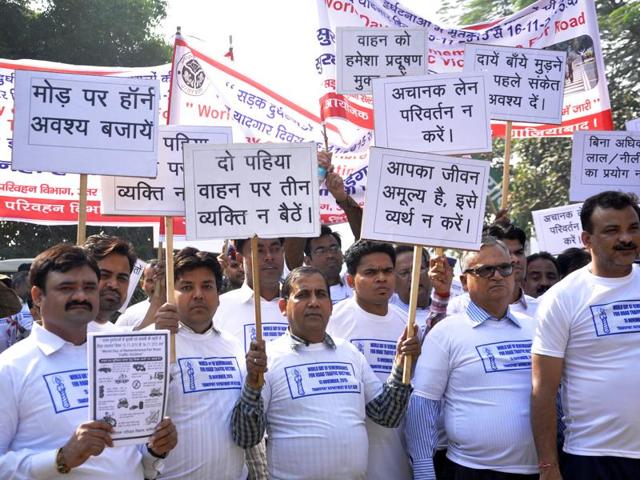 In parts of India, there used to be a custom that when a family member or a friend undertook a journey, the gods were invoked to ensure a safe trip. The custom may have started because travelling in those days was not only difficult and time-consuming but dangerous too.
Invoking the gods should have been a thing of the past with the development of infrastructure and new modes of transport, but the informal 'insurance policy' could be useful even today since Indian roads have become death traps. According to the 2014 Road Accident Report of the road transport and highways ministry, 139,671 people were killed on our roads. The major causes of road deaths were speeding, overloading, drink-driving and hit and run.
The good news is that the Supreme Court of India has come up with a set of stringent guidelines to ensure safer roads, including proposals like impounding the licence of a driver for three months or even a prison term if he caught driving under the influence. If the recommendations are implemented, the traffic police will have the power to seize the licence of even first-time offenders and send them to the transport department, which would then suspend them for a minimum of three months.
The licence of errant drivers could be cancelled if the nature of the offence is grave.
These proposals, if implemented stringently, could make our roads much safer. In fact, the guidelines have to be adhered to strictly if India has to meet its ambitious target of reducing road fatalities by 50% in the next five years.
At a road safety meet in Brasilia on Wednesday, Union road transport minister Nitin Gadkari said though the 50% target was a difficult one, his ministry had identified five priority areas including affordable and safe public transport and creating greater awareness about road safety to meet the target.
While the apex court guidelines are an important intervention, they are at best a stop gap arrangement if the road safety Bill is not passed in Parliament. This is because while the SC guidelines don't pinpoint accountability in the case of accidents, the Bill does. It is generally believed that the police are responsible for roads, but, it is not so: Real accountability lies with those who design vehicles and build roads. Along with putting its weight behind the Bill, the government should also push for implementing the Good Samaritan Law, a set of guidelines notified by the Centre to protect bystanders from harassment on actions taken by them to save the lives of road-accident victims.
Personalise your news feed. Follow trending topics