Trai played with a straight bat, stood up for net neutrality
Updated on Feb 10, 2016 01:55 AM IST
The regulator has stood up for net neutrality while being sensitive to internet access for all.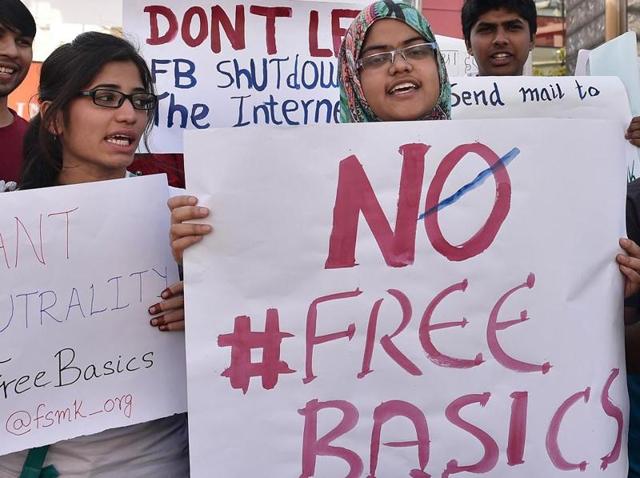 The Telecom Regulatory Authority of India's (Trai's) ruling against differential pricing of Internet services — which in the public eye has become a snub for Facebook's Free Basics programme — is a measured response to a controversial issue. The regulator's dilemma lies in encouraging steps to provide internet access for all while ensuring a level playing field for internet companies.
It has now put in place a regime in which telecom operators would have to stay clear of partnerships with content providers that involve implicit or subsidised pricing that go against the principle of Net Neutrality, which is all about keeping services over the Internet separate from the provision of data access. The intent is to make service providers such as e-commerce companies, news organisations and social networks compete with each other, while data service providers will compete amongst themselves.
The regulator has taken a pragmatic view by giving a six-month elbow room for operators to fall in line with the new rules while prescribing a penalty for violators. The commendable part is the elaborate explanation that Trai has given for making a difficult choice after a noisy debate in which Facebook and its telecom service partners were pitted against activists backed by content-linked service providers.
Facebook's offer of a stripped-down version of the Internet free to masses seemed compelling when viewed as an anti-poverty programme of the digital age. But the fact that Facebook is a commercial player with access to user data that might translate it into advertising dollars was an inhibitor. Trai says "regulatory oversight is required so that the tariff framework follows the broad regulatory principles of non-discrimination, transparency, non-predatory, non-ambiguous, not anti-competitive and not misleading".
The internet is a public good built on the edifice of technical standards and spectrum access in which non-profit bodies, academic institutions and governments have provided vital assets. In that sense, private telecom service providers have a quasi-public role that is often overlooked. In keeping options open to review its ruling in two years or earlier, Trai acknowledges the need for fluidity in the situation to achieve conflicting objectives. It notes that differential tariff schemes can have both positive and negative impact as small content providers may not be able to participate in such schemes.
However, Trai does not prohibit free data services that offer unqualified access to the entire Internet. What perhaps is required is transparency in schemes that aim to bridge the digital divide and increase Internet penetration.
Personalise your news feed. Follow trending topics