How to study for the MCAT: 6 tips and tricks to try
The MCAT is administered by the Association of American Medical Colleges. It's a standardised, multiple choice exam that aspiring doctors take prior to applying to medical schools.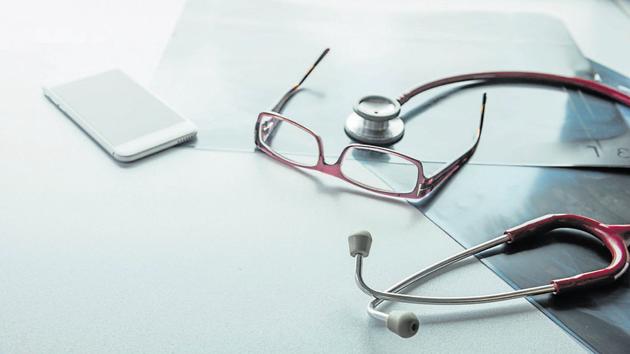 Updated on Dec 03, 2018 06:16 PM IST
Now is the time for you to follow your dream of becoming a doctor. And to make that happen, you need to take the first step - tackling the MCAT, or the Medical College Admission Test.
The MCAT is administered by the Association of American Medical Colleges. It's a standardised, multiple choice exam that aspiring doctors take prior to applying to medical schools. MCAT scores are analysed by medical school admissions professionals, in addition to other application materials, such as personal statements, your GPA, and letters of recommendation.
In the 2018-19 school year, the average MCAT score out of all test takers was 506. However, the average MCAT score of those accepted into medical school was 511. As you can see, medical school admissions are competitive. You're going to want to score higher than average to improve your odds of getting into medical school.
To do that, you can help set yourself up for success by preparing all you can for the MCAT.
Six tried and true tips for studying for MCAT
1. Avoid procrastination by creating a timeline
Test prep resources online suggest aspiring medical students spend anywhere from 200 to 500 hours studying for the MCAT. As you can see, preparing for this test is a significant time commitment. Don't expect to get your studying done in a rush over spring break or in the weeks leading up to the exam. This isn't something you want to procrastinate on.
2. Study in ways you've found successful in the past
If you're academically talented enough to pursue medical school, you've most likely already mastered the art of studying. You know what study tactics work best for you, so why change that now? MCAT preparation is not the time to try out new preparation habits. Stick with your go-to learning style - whatever works best for you.
The largest bit of advice is to study the way that has made you most successful in the past, which could be studying independently with books, then use books. If you prefer a little more structure and guidance, then find in-person classes to attend. It really just depends on what you know works best for you, which you should have down by the time you're signed up for the MCAT.
3. Take practice tests often to get a grasp on the timing
One of the best ways to prepare yourself for the MCAT is to get comfortable with the format. Just reviewing course material won't cut it. You'll need to incorporate practice tests into your regimen. This will also allow you to master the timing of the exam and understand the test structure
4. Identify your weak spots and strengthen them
Taking practice exams won't just help you develop a cadence for the exam - it will also highlight the areas in which you need work. Devote time in your studies to work on improving your less-than-best areas.
You'll also need to consider how well you've covered all of the MCAT subject material in school. If your undergraduate studies haven't covered every topic in the exam, it's up to you to learn these areas.
5. Set goals for yourself
Aimlessly reviewing notes or study materials before the MCAT won't result in your best score. You'll want to work towards a goal - your ideal, yet realistic MCAT score. You'll also want to set smaller goals for yourself throughout the studying process leading up to the exam. This could include how much study material you'll cover in the span of a week, how many hours you want to spend studying, or what score you'd like to achieve on your practice exams. Bite-sized goals like these will help keep you accountable along the way and help you make progress toward your ultimate goal.
6. Aim for the best the first time
It's true you can retake the MCAT if you should be unhappy with your score. But do you really want to? It's an expensive, a time-consuming, and a stressful exam, and most medical schools look at both scores or take an average. So, it's in your best interest to do as well as possible the first time
Make the most of the MCAT
As you can see, there are plenty of tactics to try and resources to utilise to prepare you for taking the MCAT. It will take determination, dedication, and all the brain power you can muster, but consider it the first step towards achieving the dream you never gave up on: becoming a doctor.
Now that you have some ideas of how to study for the MCAT, learn more about another element in applying to medical school: your GPA.
(Author Calum Macpherson, PhD, is Vice Provost for International Program Development, St. George's University. Views expressed here are personal.)
Close Story