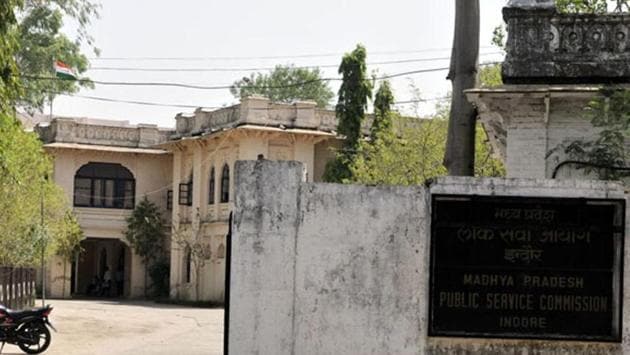 MPPSC blacklists seven senior professors over model answers goof up
The professors from reputable institutions across the country are debarred from setting question papers for the Madhya Pradesh Public Service Commission.
UPDATED ON APR 01, 2018 09:43 PM IST
Madhya Pradesh Public Service Commission (MPPSC) has blacklisted seven senior professors of various reputable institutions across the country from setting its question papers for allegedly releasing wrong model answers of the state civil services preliminary exam-2018.
"We can't disclose names of the senior professors to maintain confidentiality but the letters (informing them of the commission's decision) have been sent to them," said Dinesh Jain, exam controller of the MPPSC.
According to commission sources, the professors were long associated with the MPPSC for setting question papers.
In the exam, conducted in February this year, there were about 10 multiple-choice questions whose model answers published on the commission's website were either wrong or have more than on correct answers.
Over two lakh candidates appeared for the exam.
The goof up prompted the Madhya Pradesh high court in Jabalpur to put a stay on announcement of results, causing a major embarrassment to the commission. The court's order came after some candidates filed a petition.
On February 23, the MPPSC released a model answer sheet allowing candidates to raise objections to the answers. The commission received 849 objections, as five answers were wrong.
It then released another model answer sheet on March 12. But it also contained five objective questions for which there could be multiple answers.
"Besides, different answers were given to the same question in the two sets of the model answer sheet," alleged a candidate Nilesh Kumar Mishra. He was among the candidates who filed the petition in the high court.
The candidates and activists are now demanding action against the MPPSC administration.
"MPPSC conducted recruitment exam for Class II and above posts. They should act responsibly. They put future of hundreds of students at stake because," said Akshay Hunka, a social activist, who is holding a protest against the alleged irregularities in the exam.
"The MPPSC committed a forgery by changing the second model answer sheet on the website without any notification," alleged Hunka.
The MPPSC's exam controller, however, played down the controversy.
"The people are unnecessarily trying to defame the commission. There was confusion in the answers as well as in some questions and that's why commission blacklisted seven professors. Apart from this everything happened according to rules," Jain said.
Close