NEET UG 2017: all you need to know about the admission process
Feb 10, 2017 03:22 PM IST
The Central Board of Secondary Education (CBSE) will conduct the test on May 7, 2017
Aspiring doctors will have just one chance to get a seat in a medical college this year through National Eligibility cum Entrance Test Undergraduate (UG) 2017 (NEET-UG). The Central Board of Secondary Education (CBSE) will conduct the test on May 7, 2017 as per regulations framed under the Indian Medical Council Act 1956 (amended in 2016) and the Dentists Act 1948 (amended in 2016). Admissions in 100% seats of MBBS/BDS will be done in medical/dental colleges run with the approval of Medical Council of India/Dental Council of India under the ministry of health and family welfare. However, institutions established through an Act of Parliament i.e. AIIMS and JIPMER Puducherry, will not participate in NEET UG this year.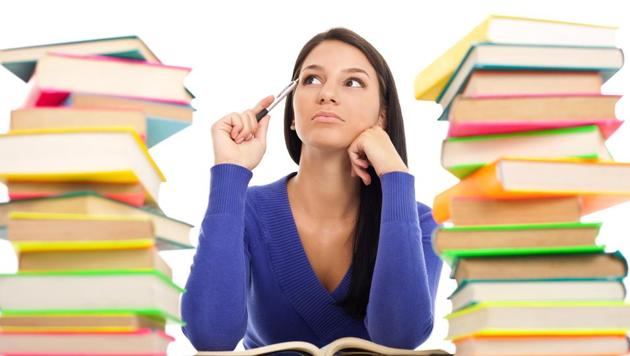 Besides conducting the test, the CBSE will declare the result and prepare an all-India rank list for the candidates in percentile rank. This will be given to the Directorate General of Health Services, New Delhi for counselling of 15% all-India quota seats and providing the result to the state counselling authorities and admitting institutions.
Candidates must be 17 years old at the time of admission. The upper age limit for NEET-UG is 25 years as on the date of examination for general category candidates.
Candidates will get maximum three attempts for NEET UG. As per the notice and information bulletin, it was prescribed that the candidates who have already availed permissible three attempts will not be able to apply for NEET 2017. However, the CBSE has issued a clarification on the matter. The Department of Health and Family Welfare, government of India, and Medical Council of India have clarified that "attempts made by candidates for AIPMT/NEET prior to 2017 will not be counted. NEET 2017 will be counted as the first attempt for all candidates, irrespective of their previous attempts in AIPMT/NEET," said an official statement from CBSE.
All candidates who could not fill up the application form due to the condition of three attempts at AIPMT/NEET will now be able to fill up their application form.
Domicile students of different states who have done their schooling from another state are eligible for admission in state medical colleges if they are ranked in the all-India merit list. For instance, if a student who has completed his schooling from Delhi and is a domicile of West Bengal seeking admission in a college of the state can apply in the state colleges. "The student will have to prove his domicile candidature with necessary documents such as proof of residence of his parents. Once the CBSE shares the list of qualified candidates from our state, we will consider their eligibility," said a spokesperson from the Directorate of Medical Education, West Bengal.
The counselling for admission in seats under the control of other states/universities/institutions will be conducted as per the notifications issued separately by the authorities concerned. Candidates applying to state government colleges will be admitted subject to rules and regulations framed by the respective state governments.
It is necessary for a candidate to obtain minimum of marks at 50th percentile in NEET for 2017-18. The percentile will be determined on the basis of highest marks secured in the all-India common merit list. A percentile rank is the percentage of score that fall below a given score in a group. NEET results are likely to be declared on June 8, 2017.
For 15% all-India quota seats, counseling will be conducted by the Directorate General of Health Services. For seats under the control of states/universities/institutions, their respective authorities will conduct the counseling.