This is what is wrong with MBA programmes in India, and here's how to fix it
In India, every institute offering MBA courses autonomously determines the admission process with no clear standard of evaluation. The outdated curriculum, too, is a key factor for decline in job offers.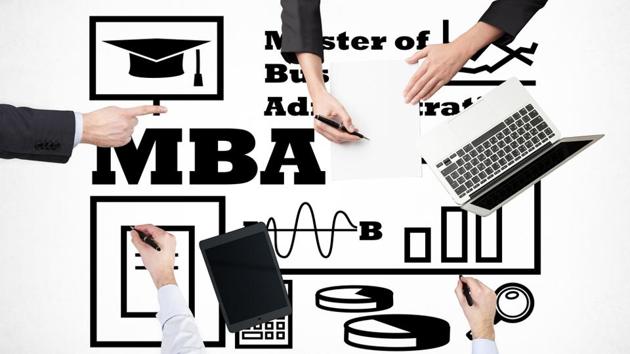 Updated on May 23, 2018 03:09 PM IST
Hindustan Times, New Delhi |
Sunil K Alagh
Due to the economic liberalisation in the year 1991, the private sector unshackled which led to an increased demand for MBAs. Companies were willing to pay the top dollar to this new breed of executives who were seen as wonder kids capable of putting family-held, traditional businesses on fast track.
Hence, MBA became a success mantra and management became the most sought-offer career for graduates. MBA symbolised status and money. Even those who managed to get into B- or C-grade business schools could rest assured that they had made it in life.
Unfortunately today, the degree is gradually losing its prestige. As per research, around 2, 00,000 students graduated from 5,000 management institutes in the year 2016-17. While the top institutes still hold some merit in the industry, the others are hardly able to boast of quality management education that can help their graduates secure employment and only 7% turn out to be employable, says a study conducted by ASSOCHAM.
In 2016-17, more than half of MBA graduates could not get hired during campus placements. Data by All India Council for Technical Education (AICTE) shows just 47% of MBAs were placed, 4% less than the previous year, and at a five-year low. Data suggests that more than 220 B-schools in top cities in India have shut down as a direct result of a 45% decrease in campus recruitment. Around 120 more B-schools are slated to meet the same fate, this year.
Some of the reasons for the decline of the once sought-after programmes in India have been studied and well documented. However, what most analysis misses out on is a standard of evaluation and measuring the merits of a student as opposed to an Institute.
Unlike the West which has a uniform selection process of GMAT, where clear ranking and merit determines the Institute to which the student is selected. In India, we have every institute autonomously determining the admission process with no clear standard of evaluation.
Also, the qualification handed out by the various institutes ranges from a degree to a diploma, from a full-time to an online programme, all claiming to be a valid MBA degree without a measurable scale for the employer with which to evaluate. Many employers over the years have learnt the hard way that any degree-holding individual is not going to take the company to new heights.
Most of these institutes are driven by commercial goals rather than educational goals and hence quality and infrastructure are compromised rather than the fees.
However, the outdated curriculum is the main reason for the decline in the job offers to MBA degree holders in India. This has been stated before and education bodies like AICTE are working on the gap between academics and industry. The management curriculum has not been reviewed by colleges and universities as per changing corporate sector
B-schools are yet to see the wisdom in dovetailing their curriculum to the changing industry requirements and new challenges faced by the companies today.
Institutes today also compromise on the quality of the faculty mainly due to the unavailability of good competent faculty and the cost of acquiring such faculty members. Ideally, the faculty of an MBA college must be entrepreneurs and industry leaders so that the students get to learn from their experience. Barring top Institutes like IIMs, such sessions are rarely conducted in the colleges.
Indian institutes and universities should learn from and adopt best practices from some of the best foreign universities to overcome these challenges. Possibly the biggest thing that management graduates from India lack is an on-the-job experience.
One will never hear of poor quality graduates coming out of colleges like Kellogs or Wharton's because they insist on work experience. It is not an entry-level degree there. The trend in India of getting an MBA first and then getting a job is changing. The summer internship is usually used to bridge this gap in India.
India's employability crisis is all the more serious because the majority of its population is young. Unemployed youth is one of the biggest challenges that our country faces. Private investment is down and hence job creation is slow.
But the silver lining is entrepreneurship with more and more start-ups on both the net and brick and mortar. And MBAs are better positioned for these new businesses.
Here are some suggestions for colleges offering MBA degrees to nurture high-quality graduates:
(a) Build a good faculty and pay them well
(b) Get a mix of doctorates and industrialists as teachers
(c) All management institutes cannot produce students to fit into jobs of MNCs, and large SMEs are equally important
(d) Train and build entrepreneurship
(e) Understand India and corporate needs, and tailor education accordingly
Alagh is the chairperson of SKA Advisors. Views expressed here are personal.
Close Story