To be future leaders, students should be able to handle responsibility, pressure
Updated on Dec 30, 2017 12:25 PM IST
System thinking, pressure management and social cognition - developing these competencies will help students handle leadership roles better in the future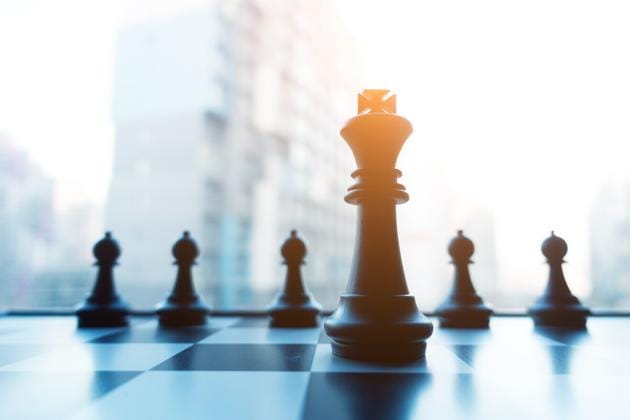 Prof Dasharathraj K Shetty
Have you ever observed a skein, the V-shaped formation in which the migrating birds often fly to conserve energy? The formation is led untiringly by the head of the flock, while the rest follow without breaking the formation. Successful organisations work similarly. The leader takes the front, and a disciplined, determined and dedicated team follows to meet the sustainable objective — achieving targets, year after year, withstanding long and tiring market journeys. Also important to note is that apart from the finances, societal (social and environmental) opportunities, responsibilities and obligations form an essential part of business sustainability — often together referred to as 3Ps of business sustainability: profit, people, and the planet.
Moreover, fast-paced globalisation, powered by the ever-expanding reach of the internet, has disrupted the market for good, forcing all organisations alike to reinvent themselves to sustain. Consequently, the leaders of these organisations also are expected to work not only across departments, but also across cultures, to help their company sustain. In such dynamic scenarios, it is essential for leaders to develop certain competencies — system thinking, pressure management and social cognition.
So, how can these competencies be developed in students today - people who'll be leaders tomorrow?
India is the leading market for all businesses alike. More Indians than ever have reached the helm of various multinational organisations. Even Indian organisations are making inroads into the global markets. Without letting complacency seep in, it should be safe to infer that the quality of leaders being produced by the country is improving. One cannot possibly ignore the contribution of the Indian education system, and the curriculum therein, towards nurturing of these leaders of tomorrow, right from the grass-root level.
If we look into the pedagogy and curriculum of the Indian education system, be it at the school or higher education levels, it has been designed not only to provide necessary inputs and resources but also to identify at an early stage the potential leaders of tomorrow. This is achieved through academic rigour and co-curricular and extra-curricular participation. The government bodies that look after the issuance of quality and relevance of education in India have prescribed the model syllabuses in such a way that there is a perfect amalgamation of subject related core competencies as well as personal qualities. However, more can be done in this direction.
Competencies that institutes need to develop in students to build their leadership skills are:
Systems thinking
Systems thinking is a paradigm of understanding each system as a whole rather than as a collection of parts. In systems thinking the thinker identifies behaviours, tools, and concepts from either living or non-living entities that may be internal or external to the organisation and devises a plan accordingly to achieve the desired result.
Now, many management courses already have a dedicated discipline that caters to the development of systems thinking competencies among the individuals. One needs to develop the habit of looking at systems/ organisations as complete systems and understand individual actions and the impacts thereby. Systems thinking will help one to mould oneself into the high-performing leader who can deliver despite cultural overlaps in the market and fluidity of departments within the organisation.
Social cognition
Social cognition skills help leaders process, store and apply information about people around them, social situations, office environment, and general society. This information helps them arriving at certain conclusions, decisions and then acting accordingly. Hence, one needs to develop patience, the habit of working in teams and communication skills. Concurrently, equal emphasis has to be placed on co-curricular and extra-curricular activities to develop social cognition among individuals. These are in addition to the various academic clubs that build subject matter expertise, give hands-on experience, build teamwork attributes, strengthen communication skills and build entrepreneurial spirit among the individuals.
Pressure management
Cutthroat competition and rapidly changing technologies are forcing leaders to remain at the top of their game throughout. This comes with immense added pressure. Pressure management is the art of managing pressure. The pressure to do well and to stay ahead in the race keeps building up and one thus one needs to know how to manage it in order to remain in the competition. It's a vicious cycle. Competitive spirit, innovation and calmness are the keys to pressure management.
One needs to develop a competitive spirits so that distractions are eliminated and task focus is retained. It gives one a purpose and direction. One needs to discover innovative ways of doing work and delegating to avoid piling up of pressure. Calmness can be achieved through meditation and various other physical and mental exercises.
Now let's revisit the observation of the migrating flock of birds, which I made at the beginning of this article. They fly in a V-formation, with a leader in front, yes. But, did I mention to you that it's not always the same bird that leads throughout the journey? In fact, all the birds of the flock take turns, selflessly, to reduce the energy exhausted by each, so that they can sustain longer migrations. Development of a similar culture of collaboration is the need of the hour for business sustainability.
The traditional models of organisations are based on the vertical transfer of authority. However, the current market scenarios are too dynamic to be held by singular leadership. The market is bound to exhaust them. Hence, a new generation of leadership needs to be developed that believes in selfless collaboration, just like the birds in the flock — each one a leader, each a follower. Also it is important to build a culture of listening, wherein each individual is given the opportunity to share ideas and suggestions, unlike the traditional top to bottom workflow. This can be made possible by tweaking the current formative practices of the education system.
While the Indian education system is doing well to bring out the best individual talents, more and more collaborative projects, frequent industry visits and partnership models will ensure our students are at their collaborative best. It will also hone their personal aspects, which in turn will enable them to build more productive teams in their organisations. Before I rest my case, I would leave you with a small anecdote from ISRO. On August 10, 1979, India's first experimental rocket was ready for launch from Sriharikota. Our former president, the late Dr A P J Abdul Kalam, was heading the prestigious project. Moments before the launch, the system notified an error and put the launch on hold. However, the experts advised Dr Kalam to go ahead with the launch as they were confident about their calculations. Dr Kalam took the call and launched the rocket. Unfortunately, the launch failed.
The media was ready to have a go at Dr Kalam. However, Prof Satish Dhawan, the then chairman of ISRO accompanied him to the press meet and held himself responsible for the failure. "We failed! But I see this as a stepping stone. Next time we will succeed for sure," Dhawan said. A year later, 18 July, 1980, saw the successful launch of the Rohini RS-1. This time, Prof Satish Dhawan saw to it that Dr Kalam headed the press conference!
(The author, an educationist, is a senior faculty member of the department of computer science and engineering at Manipal Academy of Higher Education. He is on the board of various think tanks and financial organisations on an honorary basis. Views expressed are personal.)