Gadar director on rumours of Kajol rejecting film: 'Many top actresses felt Sunny Deol wasn't up to their standards'
Gadar: Ek Prem Katha director Anil Sharma has opened up about the rumours of Kajol having rejected the film. He said that several top female actors of the time turned him down, as they felt Sunny Deol wasn't up to their standards.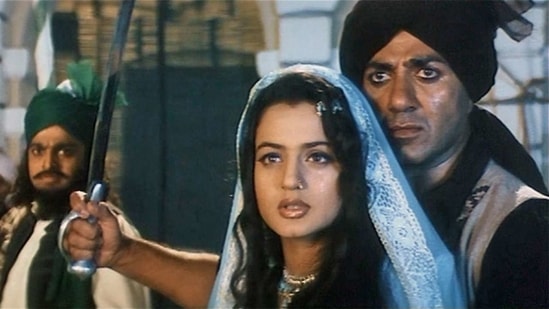 Published on Jun 15, 2021 03:24 PM IST
Gadar: Ek Prem Katha filmmaker Anil Sharma has responded to rumours about Kajol rejecting the role, which eventually went to Ameesha Patel. Gadar celebrates its 20th anniversary on June 15. The film, which starred Sunny Deol in the lead role, became the highest-grossing Indian movie at the time of its release.
In an interview, Anil Sharma said that while he wouldn't want to take names, many female actors rejected the film on one pretext or another. While some felt that it was too old-fashioned, others didn't hold Sunny Deol in high regard.
Asked if Kajol had been approached for the role, the filmmaker told Bollywood Bubble in Hindi, "I don't want to name anyone, it's not right. The media is free to name anyone. But we approached several top actresses of the time. Some felt that we weren't up to their standards, they felt Sunny Deol 'sahab' wasn't up to their standards; they felt they were too big for us. They felt we weren't 'trendy'. They didn't even listen to the story."
He continued, "Some actresses who heard our story felt that it was a period film, and it would involve getting dirty; those days films would be shot internationally. They used to tell us to make 'youth oriented' films. They'd make some excuse or the other."
Also read: Aamir Khan on Lagaan vs Gadar clash: 'It was a tsunami, people travelled in trucks to see it'
The filmmaker said that Ameesha was destined to play the role. "Perhaps it isn't their fault," he said, adding that many of the actors who turned him down back then are now his friends, and often express regret at not having done the film.
Anil is also known for films such as The Hero: Love Story of a Spy, Veer, Apne, and the upcoming Apne 2, in which he will collaborate with three generations of the Deol family.
Close Story