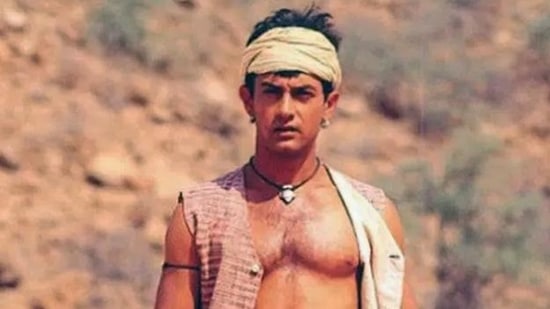 Aamir Khan on Lagaan vs Gadar clash: 'It was a tsunami, people travelled in trucks to see it'
Aamir Khan talked about Ashutosh Gowariker's Lagaan as it turns 20 on Tuesday. He also opened up on the film failing to win an Oscar and the much-hyped box office clash with Gadar: Ek Prem Katha.
PUBLISHED ON JUN 15, 2021 11:06 AM IST
Aamir Khan has said that he was disappointed that Lagaan did not win an Oscar. However, he pointed out that that the jury loved the film. He also spoke about the film's much-hyped box office clash with Gadar: Ek Prem Katha, starring Sunny Deol.
Talking to reporters in a special media interaction for the 20th anniversary of Lagaan, Aamir Khan said, "I was disappointed (when Lagaan did not win an Oscar). We would have liked to win. But many people have asked me 'what could you have done different for it to win?' See, at the Oscars, it is such a difficult process to be nominated. If you have been nominated, it means the foreign language jury loved your film. They loved it so much that you (Lagaan) are in top five."
He added, "In LA, all nominees are at the finish line and one person is asked to take one step forward and he is the winner. But everyone else is at the finishing line. We fail to acknowledge that the jury loved Lagaan, otherwise we would not have been there (in the nominations). They loved it - the music, the length of the film, the cricket...they loved it all. All that was loved by the jury, only then we got nominated. Do not look at it negatively."
He also revisited his own theory about award functions. "The other thing I want to say, all you all know my opinion on award ceremonies. You cannot compare films - how can you compare Lagaan, and let us say, Dangal? Both are my films but which is better? Can you compare them? You can't. Do not take awards so seriously. This has been my rule in life. For sports, there is subjectivity. Either you run fastest or not. The person who runs fastest is the winner. Cinema is different, you may like one movie, the other person may not," he said.
He continud, "The reason why I give some value to Oscars, is the process they follow. And, it (being at Oscars) gives a window of opportunity for marketing. Lot of people watch films nominated for Oscars. For me, awards are not bigger than the appreciation of the audience."
Aamir also opened up on the box office clash between Lagaan and Gadar: Ek Prem Katha. He said, "I believe that two or more films releasing on the same day will still do good if they are well-made. Sunny Deol and I have a history. Dil and Ghayal released the same day and they did well. Gadar and Lagaan did well. Sunny also had a film around the release of Raja Hindustani, I do not remember the name."
Also read: Nisha Rawal hosts son's birthday bash amid legal battle with husband Karan Mehra
He added, "So I told Ashu (Ashutosh Gowariker) 'be prepared for a good film, Gadar will be good'. The producer had met me once and he had told me the outline, so I knew it would be a good film. I was prepared for Gadar to be a good film. What I was not prepared for, was the monster of a film that it was. People would travel in trucks for the film. Gadar was at least three times, if not four times, bigger than Lagaan. Gadar was a tsunami. If Lagaan was even one percent less of a film, we would not have stood a chance anywhere. It is good that both films did good and received all the love. Lagaan may not have done great business but it received a lot of love."
Topics
Close