Jeremy Renner in 'critical but stable' condition after snow ploughing accident, airlifted to nearby hospital
Jan 02, 2023 02:06 PM IST
Hawkeye actor Jeremy Renner injured himself in a snow ploughing accident on New Year's Eve when he was at home in Washoe County, Nevada.
Actor Jeremy Renner, who is known for playing Hawkeye in Marvel movies, is in a "critical but stable condition" after he suffered an injured while ploughing snow in Nevada's Reno over the New Year's Eve weekend. He was airlifted to the nearby hospital after the injury. (Also read: Johnny Depp had verbal spat with Jeanne du Barry director on film set: 'It's going very, very badly')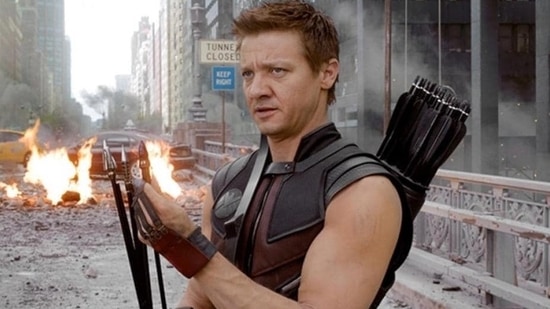 The Academy Award-nominated actor who most recently stars in The Mayor of Kingstown, was at home near Mt. Rose-Ski Tahoe during New Year's Eve. According to reports, the region witnessed a heavy winter storm on New Year's Eve, where around 35,000 homes across Northern Nevada's Washoe, Carson, Douglas and Lyon counties lost power for more than a day, according to the report. The accident took place on Sunday, and the actor was soon airlifted to the nearby hospital.
The exact location of the accident has not been revealed yet. Presently, the actor is surrounded by his family and is receiving "excellent care," said his spokesperson. "We can confirm Jeremy is in critical but stable condition with injuries suffered after experiencing a weather related accident while plowing snow," the representative clarified to Variety.
Jeremy Renner was nominated for a Best Actor Oscar in 2010 for Kathryn Bigelow's The Hurt Locker, and then went on to score a nomination for Supporting Actor consecutively for the next year for The Town. He will be next seen in The Mayor of Kingstown, which will stream on Paramount+. The second season is set to set to debut on January 15.
Created by Taylor Sheridan and Hugh Dillon and produced by 101 Studios, Bosque Ranch Productions, MTV Entertainment Studios and Paramount Network, the official synopsis of the mystery thriller series reads "The Mayor of Kingstown follows the McLusky family, power brokers in Kingstown, Mich., where the business of incarceration is the only thriving industry. Tackling themes of systemic racism, corruption and inequality, the series provides a stark look at their attempt to bring order and justice to a town that has neither." The actor has been a part of several commercially and critically acclaimed movies including the Mission: Impossible series, Arrival, 28 Weeks Later and American Hustle.