Congress to hold hearing on Ticketmaster fallout of Taylor Swift tour sales
Published on Nov 24, 2022 01:51 PM IST
Ticketmaster fiasco surrounding Taylor Swift's Eras Tour to be investigated by Congress 'to examine the lack of competition in the ticketing industry'.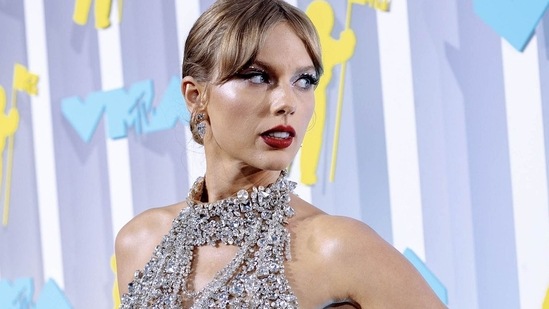 Ticketmaster's management of the sales of Taylor Swift's Eras Tour turned out to be a royal mess, with cancelation of the tour's public sales, and now an official investigation is underway. The Senate Judiciary Subcommittee on Competition Policy, Antitrust and Consumer Rights has announced that they will hold an official hearing in order "to examine the lack of competition in the ticketing industry." The hearing follows after reports of service failures and delay in responses appeared on the official website of Ticketmaster, which left fans angry without the concert tickets of the Eras Tour. (Also read: American Music Awards: Taylor Swift wins big. Check out full list of winners)
"Last week, the competition problem in ticketing markets was made painfully obvious when Ticketmaster's website failed hundreds of thousands of fans hoping to purchase concert tickets. The high fees, site disruptions and cancellations that customers experienced shows how Ticketmaster's dominant market position means the company does not face any pressure to continually innovate and improve," said committee chairwoman, Senator Amy Klobuchar. "That's why we will hold a hearing on how consolidation in the live entertainment and ticketing industry harms customers and artists alike. When there is no competition to incentivize better services and fair prices, we all suffer the consequences."
The tickets went on sale on November 15, but the company's website crashed soon after with surging fan demand. A lot of fans had to wait for hours in a wait list to get a ticket with no results. Backlash was so strong that even Representative Alexandria Ocasio-Cortez called for Ticketmaster and Live Nation to break the merging monopoly.
Ticketmaster acknowledged the issue, saying, "We want to apologise to Taylor and all of her fans – especially those who had a terrible experience trying to purchase tickets
Although the hearing date has not been announced yet, Amy Klobuchar even wrote to Ticketmaster accounting whether the company is taking the required steps for providing the best service to its consumers.
Topics
Personalise your news feed. Follow trending topics