Edward Maya: I have produced a version of Besharam Rang in my style
Jan 27, 2023 06:55 PM IST
Romanian DJ-music producer Edward Maya is back in India for a multi-city tour. He talks about his love for India and Bollywood.
He calls India his second home and agrees that the country plays an important role in shaping him as an artiste. Romanian DJ-music producer Edward Maya is back in India for a multi-city tour and he's soaking in all the love and music. Calling himself a fan of Bollywood, the musician says, "Ever since my introduction to Indian film music 10 years ago, I've been hooked. I love the way the musicians here blend pure Indian classical music with modern global tunes. Hindi film music is very experimental that I find inspirational. I still remember the first time I heard Vishal-Shekhar and Akon's Chammak Challo (Ra.One; 2011 ). It was my favourite back then. These days, I've been listening to Besharam Rang (Pathaan)and even produced a rendition of it in my style, which I shall be playing at my upcoming shows. I am also currently hooked to Kesariya (Brahmāstra: Part One – Shiva; 2022). I have created a reprise version of the song."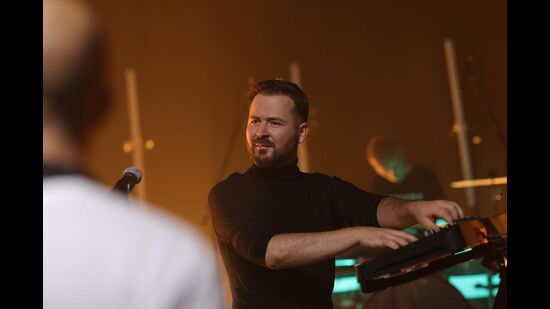 The 36-year-old goes on to talk about his love for India: "I've been visiting India since my first show in 2010 and it feels like it has something new to offer each time I come here. I love the spirituality, the colourfulness, the variety of music and fascinating musical instruments, the way people accept different kinds of music, the humongous cuisines, each language is musical here."
He was in India in November 2022 for a tour and is back again. Ask what brings him back to the country so frequently and the I'm In Love hitmaker says, "It's the power of love from the lovers of my music here. India exudes a positive energy that keeps drawing me back."
Given his closeness to the country, was staying away from it during the pandemic challenging? "It was immensely difficult because a part of me is connected to India through spirituality and my music. Now, I am all charged up to explore some exciting collaborations for movies," he ends.