The vegetarian bodybuilder
Jun 24, 2012 04:47 PM IST
Wrestler Sangram Singh has won gold medals in his sport — and he has never even eaten so much as an egg!
Growing muscles, as everyone knows, requires a high-protein diet. Which is why the assumption is that athletes and sportspersons cannot possibly be vegetarian. At the very least, goes the commonly held perception, they must eat eggs.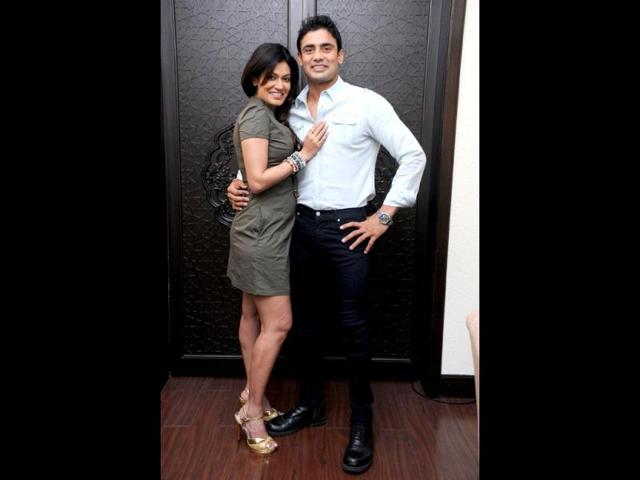 But wrestler Sangram Singh defies that perception. A gold medallist at the 2006 Commonwealth Games in South Africa, Singh has been strictly vegetarian since he was a child. Which is why the bodybuilder was recently signed by the animal rights organisation, People for the Ethical Treatment of Animals (PETA) as their brand ambassador.
"I want PETA to do something to stop the killing of animals," says Singh, who claims he had never even heard of the organisation till they approached him. "When I lived in Delhi, I used to visit the Lodhi Gardens and feed the pigeons, crows and ducks there. The power you gain after killing someone [an animal] is unreal. I think people should eat vegetarian food for 20 days and then see the glow on their faces."
Born a premature, Singh suffered arthritis at the age of three and was in a wheelchair till he was 11. But after watching a wrestling match in his village, he built himself up to be the wrestler he is today. And all this happened, he claims, despite the fact that he's never eaten anything non-vegetarian in his life.
"I've never eaten eggs or taken muscle building supplements," he says. "I eat less and work out more".
How Sangram Singh does it
* 5.30 am: Power yoga
* 6.30 am: Amla, aloe vera and papaya
* 7.00 am: Brisk running, cardio exercises, 1,000 dips
* 9.30 am: Honey in milk without sugar, half a spoon of Ashwagandha powder, some dalia (broken wheat)
* 12.00 noon: Daal, 3-4 chapattis, salad and dahi
* 2.00 pm: 1 glass of milk with honey
* 5 or 6 pm: Apple or a fresh fruit or vegetable juice (watermelon, beetroot), stomach exercises, two sets of 100 chin ups, a 10 km run
* 8.30 pm: Honey in milk and ashwagandha
* 10 -10.30 pm: Two vegetables with ghee, three rotis, salad
* 11-11.30 pm: One glass milk, 2-4 almonds or fruit
ott:10:ht-entertainment_listing-desktop