Tiger census begins in January 2018, numbers expected to go up
Updated on Dec 16, 2017 10:24 AM IST
With state surveys reporting notable increases, the tiger population is expected to cross 3,000 during the 2018 count.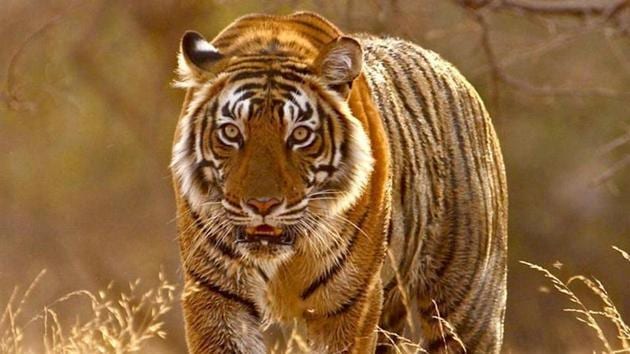 India will begin its four-yearly tiger census in January next year amid expectations that new data, set to be released in January 2019, would show a rise in big cat population.
Training of staff is underway for the census, which counts tiger numbers inside and outside reserves.
The last all-India census occurred in 2014, when tiger numbers stood at 2,226 , up from 1,706 in 2010.
With state surveys reporting notable increases, some estimate that the tiger population will cross 3,000 during the 2018 count.
Top officials at the National Tiger Conservation Authority (NTCA) confirmed that the tiger census will happen in 2018 and the final numbers will be ready by January 2019.
"We expect tiger numbers to show an increase," NTCA chief Debabrata Swain, said.
States with high big cat populations are jostling for the title of the 'tiger state.' Top officials from Uttarakhand that had the second largest population in 2014 (340) , said their numbers had grown to at least 361. Officials from Madhya Pradesh. with the third largest population (308) in 2014, said it now has 350 tigers.
This is the first time neighbouring Nepal, Bangladesh and Bhutan are being roped in for the census because they constitute a larger tiger range in the Indian subcontinent.
In the last week of December, training of trainers from India and Nepal will happen in Valmiki tiger reserve in Bihar. In the first week of January, officials from Bhutan will join Indian personnel in Kaziranga National Park, while Bangladeshi officials will be trained in the second week of January in Sunderbans tiger reserve.
"Tigers are also found in Nepal, Bhutan and Bangladesh and India shares boundaries with these neighbours," V B Mathur, who heads the Wildlife Institute of India, said. "Further since India has institutionalised the tiger and prey base population estimation methodology it is prudent to use this in these three countries and conduct the exercise simultaneously."
Involvement with the other three countries will ensure that there is no double counting of tigers that move between national borders and it will be possible to count how many are shared between the countries.
Royal Manas National Park in Bhutan is contiguous with the Manas National Park in Assam. Valmiki Tiger Reserve in Bihar shares a border with Chitwan National Park in Nepal. Pilibhit Tiger Reserve in Uttar Pradesh adjoins Shuklaphanta National Park in Nepal.