7 style tips to look your best this monsoon
Updated on Jul 25, 2018 02:33 PM IST
Don't let the rains play havoc with your sense of style. Follow these 7 pointers to look your best, even in the monsoon.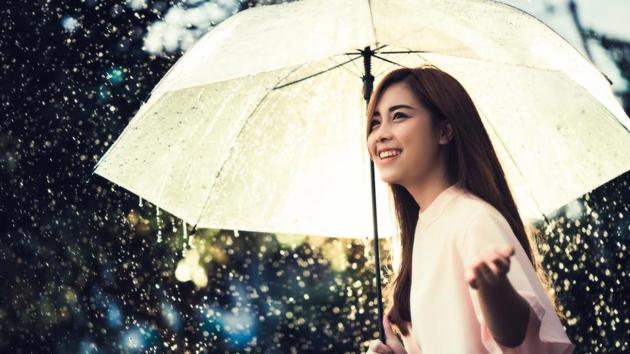 Monsoon brings along much needed respite from the heat, but the season is also a challenge when it comes to dressing up. While you want to look stylish, the rains may ruin your shoes and clothes. Here are some tips to manage fashion during the monsoon as suggested by experts:
* Wear light clothes: You should wear light and breathable fabrics like cotton. Synthetic clothes should be avoided completely. A stylish raincoat or trench coat is a must to turn heads this monsoon. You can also add to gum boots in vibrant colours to look stylish.
* Go short: You can also wear shorts, short skirts, and dresses that are most convenient to carry off in the monsoon. Moreover, you can also team up quirky accessories with short dresses. Try flowery prints in this weather, which will add some dazzle to your wardrobe on rainy days.
* Play with colours: Go for dark colours as rain marks tend to show on light colours. It also works well to uplift one's mood and personality. For this monsoon, you can be stylish-yet-comfortable by wearing playsuits, as they are easy to wear, breathable and convenient. Colours like pink, blue, orange and yellow work well when combined with neutrals.
* Skin care: In the rainy season, skin care is essential. It's beneficial to stay hydrated and saturate your skin simultaneously. When it comes to make-up, light and natural looks are ideal to prevent your skin from getting sticky. "Get your hands on gel-based foundations and concealers as they will make your face look hydrated and even-toned. Opt for light shades in matte lipsticks and not dark ones as they may leave marks during the downpour. Waterproof varieties are also a must," adds Bandana.
* Don't forget your umbrella: Last but not the least, a nice and vibrant collection of umbrellas is a must-have in monsoon. The miniature and foldable varieties can be put in your bag easily as they are compact.
* Opt for nylon bags: Opt for nylon and transparent bags this monsoon. It will keep all your valuables secure and dry. Moreover, it will work well to prep up your style game.
* Vibrant feet: Fashion expert and brand influencer Bandana Sondhi says, "When it comes to footwear, wear vibrant flip flops and sandals. Light comfortable flip flops and jelly flats save you from unpredictable puddles and muddy streets. They can be worn easily with almost any outfit."
Follow @htlifeandstyle for more
Topics
Personalise your news feed. Follow trending topics