Fashion forever: Ever heard of a 30-year guarantee on clothes?
Dec 02, 2015 08:54 PM IST
Meet the designer who gives you a 30-year guarantee on his creations
As fashion embraces sustainability, here's the story of a designer who is trying to change your wardrobe with his organic approach. Tom Cridland, a 25-year-old British designer, not only has a clientele that includes the likes of actors Leonardo DiCaprio, Hugh Grant and Daniel Craig, but he's also among the new crop of fashion game-changers who merge luxury with the concept of 'slow fashion,' celebrating hand-done craftsmanship.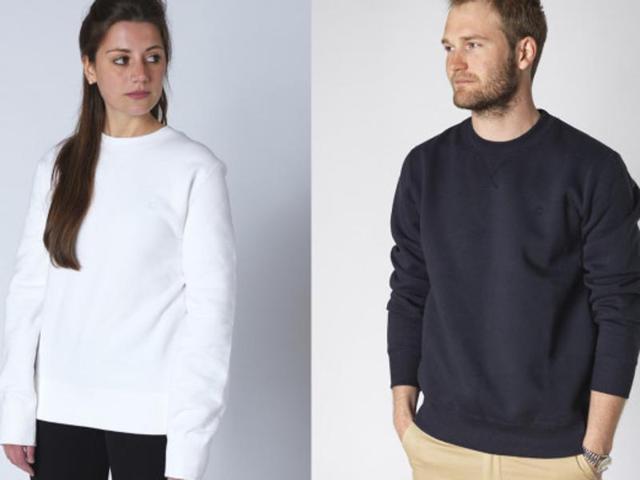 As a part of his philosophy, his eponymous label has come up with a sweatshirt — a premium organic cotton crewneck — backed with a 30-year guarantee. "An item like a plain coloured sweatshirt or T-shirt should have a long lifespan, there is no reason it should fall "out of fashion" or need replacing very often, and that's the ethos behind The 30 Year Sweatshirt. A Classic Navy sweatshirt or T-shirt, for example, is likely to be cornerstone of a lot of people's wardrobe for a long time and it's nice to "weave memories into the fabric", as one of my more eloquent customers put it! Is there a good reason why people should have to go out to replace something casual like that every year?" asks Cridland. With the concept of ethical fashion being interpreted in a myriad ways, the designer explains his take. "Sustainable fashion doesn't mean you can't buy new clothes all the time. It just means we should not waste our valuable natural resources making clothing that's systematically built to fall apart, as many high street fast fashion retailers are guilty of doing. The future for ethical fashion production is simply to return to that bygone era where clothing was made with exquisite care," says the designer whose collection is made in Portugal by old-school craftsmen, who have been hand-making clothes since the 1960s.
"Making clothing by hand is essential to our ethos. We control production cost by selling direct to customer online, thereby cutting out pointless retail markups. Luxury clothing has to be handmade so we couldn't do it any other way," he adds.
With the fashion industry back home also encouraging championing of handloom, Cridland also has a fabric anecdote to share. "My brother recently went to a friend's wedding in Kerala and brought me back some wonderful linen and cotton handmade traditional Indian shirts, so I'm very familiar with these forms of fashion," he concludes.