Actor Sana Khan made her own diet plan and lost 8kg. Here's how she pulled it off
The stunning actor has lost oodles of weight in the last few months, thanks to her dedicated workout routine, and a self-created diet plan.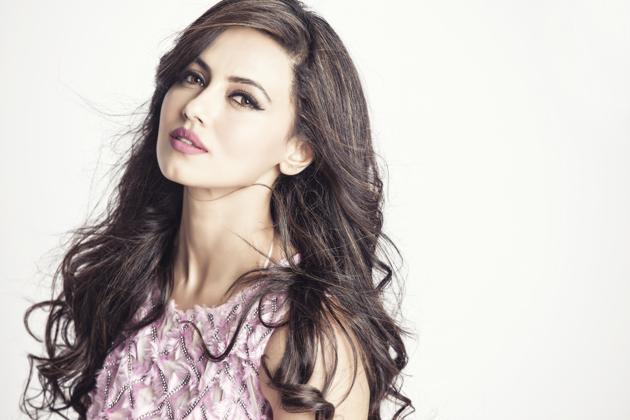 Updated on Mar 25, 2018 10:00 AM IST
An actor's life might seem glamourous but beyond the glitz lies a lot of hard work. And a lot of self-discipline, too, especially where fitness is concerned. Sana Khan, known for her stint in Bigg Boss 6, is someone who exemplifies it. The Wajah Tum Ho actor reveals her exercise and diet secrets:
On gymming:
"Starting out in the industry, when I was new to the gym, I wanted to lose weight. I was 60kg. But I wasn't losing weight in certain areas. Then I realised, I'm working out all wrong even though I had a personal trainer. I was pumping a certain area but instead of losing fat, I was becoming plumper in that part. Then I changed my trainer, got a blood test, and a fat percentage test. You need to understand your bone structure, too, and design your workout accordingly.
Initially, when I started going to the gym, I would get bored easily. For a change, I tried Pilates for four to five months but then I began to miss the gym. Now, I love to do everything at the gym. I workout for two to three hours a day, including stretches."
On rookie mistakes:
"I've seen a lot of people skipping warm-up and hitting the cardio machine, but that's not right. It's important to dedicate 15 minutes of warm-up time before exercise, and after exercise. You can do the same stretches but they serve different functions. Before a workout, stretches will help you avoid injury, while after a session, they will relax your muscles and aid in avoiding soreness."
On diet:
"People think celebrities just resort to surgeries or go for crash diets, but that's not true. I have designed my own diet and have been following it for the past six to eight months. It's done wonders for me — I've lost 8kg.
I begin my day with 2 glasses of warm water and then take some calcium supplements. I give myself a 20-minute interval before eating anything else. I'm a coffee addict but not into milk products, as they give me acne and bloating. So I go for some black coffee.
For breakfast, I have some eggs, fruits like oranges and strawberries, and take some multivitamins, B complex and fish oil supplements. My diet is a little like the Keto diet, but not completely.
Before heading to the gym at around noon, I take an espresso shot, or squeeze half a lemon into my mouth to jolt myself. Within 10 minutes of finishing my exercise, I take Vitamin E and C tablets. I also have a scoop of protein powder with water — I don't like the smoothie drama.
Lunch is usually chicken liver — it's high on vitamins and protein. I either marinate it or barbeque it and add some veggies like mushrooms and broccoli.
In the evening, I eat a home-made pancake or two, or stick to fruits. For dinner, it's chicken again — either marinated, pan-fried or deep-fried. I also have this nice moong soup with boiled chicken that my mom makes. I only use olive oil for cooking.
I also drink two glasses of coconut water every day. I don't believe in cheat days, because it's a waste of all your hard work."
Advice to people:
"We're all going to age — regardless of whether we're actors or not. We need to take care of our body. If you don't want to go to the hospital, start going to the gym. I assure you, it's a much more entertaining place. Also, genes play a role and bodies are different. Everyone reacts differently to the same food. So bear that in mind."
Follow @htlifeandstyle for more
Close Story