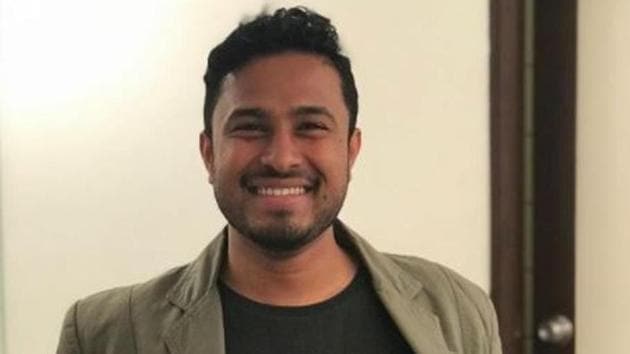 Comedian Abish Mathew on going for therapy and why it's high time that we do too
Comedian Abish Mathew talks about how he has been going for therapy for the last 1.5 years, and why the topic of visiting psychologists and psychiatrists needs to be normalised.
UPDATED ON JAN 31, 2018 11:19 AM IST
Jim Carrey. Stephen Fry. Conan O' Brien. Yes, they're all comedians, but another factor that binds them together is they have all gone through depression and spoken about it. These are just a few names from the many more who have spoken about battling mental health issues.
Now we have another name added to that list, who wants that the issue of going to the psychiatrist is an issue which needs to be talked about. Abish Mathew is one of the better known stand-up comedians and YouTube performers in India, who tasted celebrityhood with All India Backchod (AIB) and his comedy show, Son of Abish.
But did you know that beneath the veneer is a youngster who has to deal with much more than just writing jokes? We caught up Abish recently when he was in Delhi for a show, and this is what he told us.
Watch: Abish Mathew on comedy and therapy
Do you feel comedians in general have a dark side to them? There are studies which have stated the same and many comedians have spoken about it too.
Abish: If you're saying a comedian has a dark side it could mean they are very aggressive, maybe they're evil- well, sure, all humans are like that. But I'm interested in the second part- which is, they're not always happy. There are moments of crushing sadness.
Like Rowan Atkinson suffered from bouts of depression.
Abish: Yes, which I think is similar to a lot of art forms. Like I go to therapy. I've been going for 1-1.5 years now and it's really been helpful. Not just the comedians in general, but I think everybody should go for therapy.
Going for therapy is, however, the last thing, you would admit here in India though.
Abish: It's still awkward for anyone to talk about therapy. It's awkward for me. But I realize that I come from a position where someone who's clicking this video says 'Hey, this is Abish, I've heard of this guy'-and if I'm talking about therapy, and not from a position of fame, then people will be like 'Hey he's talking about it, then I think it's cool to do it.'
Like when Deepika talked about her depression in 2015.
Abish: Exactly. I feel most of my managers should go for therapy (we both look at Abish's manager, who's behind the cameraman and smile). No they should- because they've got so much stress- our stress then there's client stress.
If I can change or influence some people's opinion then I will choose mental health over everything else. (Abish looks at the camera and says) You should go for therapy!
Specifically I think all comics should go for therapy because if you're doing comedy as a career…
I'm vocal about it, Tanmay's vocal about it (Tanmay Bhatt of AIB) and it should be normalised. I don't feel enough people talk about it. We should all start speaking about it more.
So let's all start talking about the elephant in the room. If there was a #MeToo for sexual harassment, let there also be #TherapyTalks for those who want to talk about visiting the psychologist, psychiatrist, battles with their personal demons, and discussions on mental health. It's time we changed the way we look at psychiatrists and mental health in India.
Follow @htlifeandstyle for more
Close