Depression is bad for your heart, can trigger cardiovascular disease
Sep 30, 2018 12:08 PM IST
Depression may be linked to your heart's condition, says a new study. It may be caused by the unhealthy lifestyle of a depressed person.
It is a known fact that depression is on the rise, especially amongst middle aged people. Currently, it is one of the leading causes of health perils across the world. For quite some time now, a link between depression and heart disease has been observed. Like heart disease, depression is becoming increasingly common; therefore, it's not unusual to have both the conditions together.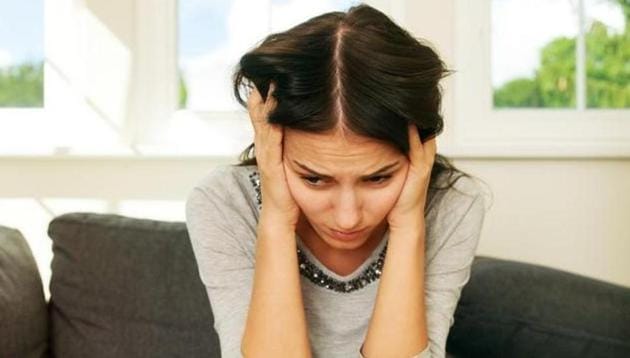 "According to a study, if a person is depressed, the chances of him/her getting cardiovascular disease (CVD) is 1.5 to 2, in terms of relative risk. Also, if a person is already suffering from acute cardiovascular disease (ACAD) and is depressed, then the risk of suffering severe ACAD doubles," said Dr Zakia Khan of Fortis Hospital, Kalyan.
A depressed person is prone to lead an unhealthy lifestyle. According to Dr Fabian Almeida of Fortis Hospital Kalyan, it can, in turn, have a larger impact on the overall functioning of the heart. A depressed person might be more likely to do the following:
• Excessively consume alcohol, overeat and smoke.
• Avoid all kinds of exercise and physical activity.
• Feel stressed most of the time; this can raise the risk of abnormal heart rhythms and high blood pressure.
• Take medicines incorrectly.
The above factors can have the following impact:
• Higher risk of getting a heart attack and occurrence of death.
• Slower recovery after getting a heart attack or post a surgery.
Therefore, it is vital to work towards keeping both the head and the heart healthy, so that you can live a happy and wholesome life.