Pregnancy food tips, follow this month-wise diet guide to ensure baby's health
Jun 28, 2018 03:04 PM IST
Pregnancy food tips: A healthy diet is very important through your pregnancy to nourish the growing baby inside you. It is also important to eat nutritious food so that your body is able to cope with the changes it goes through during pregnancy.
You've seen those two pink lines on the pregnancy test and your world is about to change. It's an amazing feeling to know that you are pregnant and are soon going to welcome a mini you in this world. But in this euphoria, don't ignore your diet and health.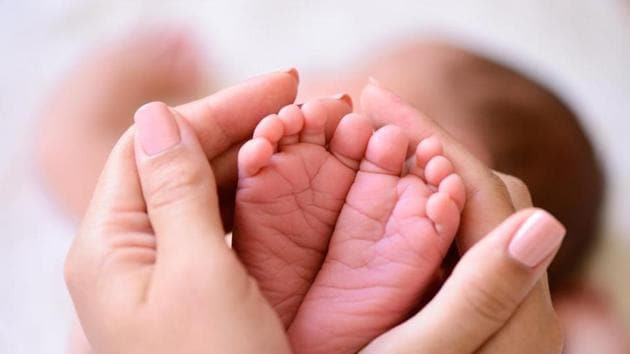 Pregnancy food tips, Pregnancy food,
Diet plays an important role throughout pregnancy, because when you nourish your body, you nourish the growing baby inside you. At the same time, your body goes through many changes and to help it cope with these changes, your diet needs to be healthy and nutritious. You will experience a range of physical symptoms such as bloating, nausea and mood changes due to hormonal imbalance. A healthy diet can help you cope with these changes in a better way.
Here's a guide to healthy eating in every trimester
First trimester
The first few months of pregnancy require a diet rich in folates. "Folic acid is an important addition to your diet as it helps sustain and develop the embryo. Include foods such as oranges, sweet potatoes, legumes. You will also need calcium, so include dairy products as well," says nutritionist Iram Zaidi. Other good sources of calcium are dark and green leafy vegetables, broccoli, asparagus among others.
In the first three months, many women also experience morning sickness. You can include soups between meals. You can also include ginger, food rich in carbs and protein to help deal with morning sickness.
Sugarcane juice is another good option during pregnancy. "It is a rich source of nutrients like Vitamin A, magnesium, potassium and iron. It offers instant energy and is an immunity booster," says Jasleen Kaur, nutritionist, OMG! (Oh My Ganna).
Second trimester
By the time you're into the second trimester, your body needs an additional 300-500 calories per day to help your baby grow. "Add in good fats such as avocado, salmon and fish liver oil in your diet. And also make sure to include enough iron, meats, whole grain, dried fruits and legumes," says Zaidi.
During the fifth month, your growing baby will need Vitamin C and this can be easily included with the addition of oranges and tomatoes in your daily diet.
By the sixth month, your diet will play a very important role in the growth of your baby. "This will also help in keeping you in good shape for child birth. Add a lot of protein rich food like lean meat, fish, eggs, tofu and necessary carbohydrates food such as sweet potatoes, whole wheat pasta, sweet corn, seeds, legumes and nuts, oats," she says.
Pregnant women should avoid foods sweetened with refined sugar and opt for fruits with low-glycemic index.
Third trimester
For this crucial time, you'll need these five nutrients: Vitamin C, calcium, magnesium, Omega 3 fatty acids and choline. "In your third trimester, you must eat fresh fruits (berries, banana, melon etc), lentils, fresh green salad with radish, tomato, lettuce, beans and chickpeas. Make sure to drink plenty of fluids to stay hydrated," adds Zaidi.
If you follow a healthy diet, your baby and your body will be fully prepared for a stress free child birth.
Follow @htlifeandstyle for more