Diabetes and weight loss, why sugarcane juice helps you lose weight, manage disease
Jun 13, 2018 07:13 PM IST
Diabetes and weight loss: Sugarcane juice, say dietitians, is totally safe for diabetes patients since its sugar is processed in our liver, instead of the small intestine. Here are answers to all your questions.
Living with diabetes can be tough as the disease brings with it many restrictions. One of the most common being – stay away from sugar. However, does that mean that there's a blanket ban on all kinds of sugar?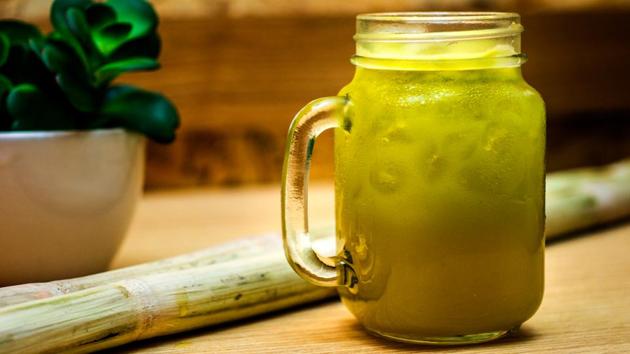 A diabetic diet mostly excludes foods that have a high glycemic index. Even if you are consuming healthy fruits and vegetables, it is advisable to look for their glycemic index. Fruits that are low on glycemic index are a good idea.
Stay tuned with breaking news on HT Channel on Facebook.
Join Now
In case of sugarcane, it is best to follow this tip: Everything in moderation is good. Here's why.
According to Alka Lohia, nutritionist and dietician at 6 Meal, "Sugarcane juice acts as an instant energy drink because of the sugar content in it. So, a diabetic person needs to be cautious of the amount he or she is consuming. Also, it should be balanced with a nutritious diabetes-friendly meal."
There's another reason that sugarcane juice is totally safe for diabetics. "Sugar from sugarcane is processed in our livers, instead of the small intestine. It can be safely used as a substitute for aerated drinks and packaged juices, which are far damaging for people diabetes," says Lohia. However, she warns that people with type 2 diabetes should consume sugarcane juice in moderation, or best chew a few pieces instead of drinking the juice.
Ami Turakhia, dietician, diabetic educator and founder of Diet Castle, agrees. "Sugarcane juice is a good alternative to aerated drinks, which can be very harmful for people with diabetes." But she wouldn't recommend daily consumption. "Since it is a direct form of sugar, only people who suffer from hypoglycemia should consume it. I'd recommend it to diabetics only if the level of sugar falls suddenly and drastically," she says.
Are there any other benefits? Sugarcane is considered to be a good source of iron. "A glassful contains iron equivalent to our daily requirement," says Turakhia. This makes it a great pre workout drink for non-diabetics. Sugarcane juice is also known to be a rich source of several minerals such as calcium, potassium, manganese, magnesium and can help with digestion too.
Follow @htlifeandstyle for more