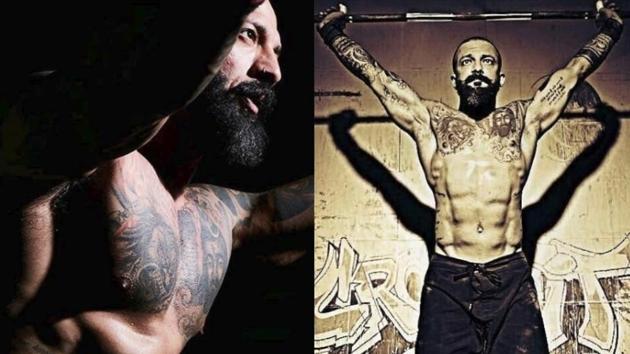 Fitness should include a fit mind too, says celebrity trainer Shivoham
Shivoham has trained A-listers like Aamir Khan for Ghajini, Ranveer Singh and Kangana Ranaut.
UPDATED ON MAY 07, 2018 01:28 PM IST
Celebrity fitness trainer Shivoham, who has worked with superstar Aamir Khan in his film Ghajini along with a few other stars like Ranveer Singh and Kangana Ranaut, says that fitness should not just be restricted to a fit body as it is important to have a fit mind too.
"Wellness should be the focus (while exercising). The mind should also be involved because once you do that, the physical aspect will just flow into it as being mentally fit is as important as physically fit," Shivoham told IANS in an e-mail interview.
Shivoham has been in the fitness industry for almost a decade. He looks after the physical training which is the body aspect of SHIVFIT, a training programme which includes a combination and variations of different movements from the sports of weightlifting, gymnastics or body weight training and cardio, all put together in various different combinations to give you a highly intense functional workout.
Apart from being the founder of the first CrossFit box in India and working with Bollywood celebrities that also includes Abhishek Bachchan, Arjun Kapoor, Jacqueline Fernandez and Parineeti Chopra, he is also the Reebok Crossfit master trainer, a brand that organised the first ever 'Reebok UnREST'.
The fitness festival engaged participants with a range of sessions including CrossFit, MMA, Parkour, Pilates and Zumba. Through the fitness fest, the brand will be establishing a platform to inspire, encourage and motivate FitGen to tap their limitless potential.
Talking about how celebrities transform their body from fat to thin for their film roles and if that has any kind of consequences, he said: " When your body goes to a dramatic change from a full on muscular rip body to losing weight, it definitely affects an average person to go through that bigger change in small period."
However giving the example of Aamir Khan, he said: " With him, he does pretty much one movie so he gets time to lose weight or gain weight. I don't think it's that drastic for him."
So how was it working with the superstar? "With Aamir Khan, it was a really fun experience. He is one of those people, who would not just follow a training routine because it is a fad or trend but would spend time on research before approaching a person," he said.
Follow @htlifeandstyle for more
Close