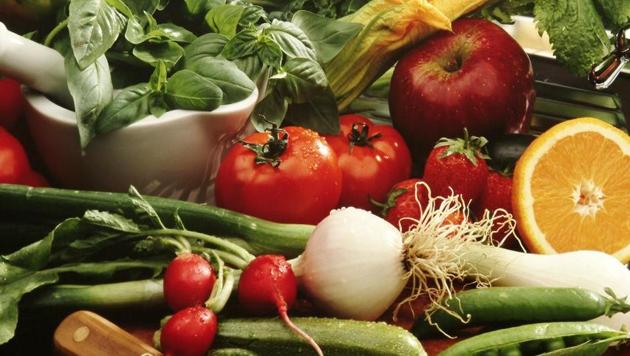 Is urban living making you sick? Make the switch to organic food
Counter the effects of an urban lifestyle by eating organic food. Here's all you need to know about it.
UPDATED ON APR 02, 2018 12:58 PM IST
In today's busy urban life, with both partners busy pursuing their careers, the consumption of canned or preserved food is on the rise. However, fresh and organic food is a better option. Here are some insights:
WHAT IS ORGANIC FOOD?
Organic food can be defined as food grown without or with limited use of pesticide, in natural conditions. People living in small towns still maintain kitchen gardens for vegetables. These do not qualify as organic food. Organic food sellers need special certification to mark food as organic.
With population on the rise and limited resources, fertilizers and pesticides have been used to the hilt in the last few decades to match the level of production.
THE SCIENCE OF IT
More than 80% of food consumed by an average individual is exposed to some sort of preservative or chemical to enhance its quality, which in the long run, only degrades the food. Fertilizers and pesticides used in the process of production not only imbalances the natural nutrient content of the soil but also processes like bio-magnification and bio-accumulation affect the top of the food chain that is us.
LIMITED TIME, MORE WORK, FEWER NUTRIENTS
We have limited time for yoga and exercise, so it is of utmost importance that what we eat is full of nutrition and contains no chemicals.
EAT HEALTHY, LIVE HEALTHY
With an increase in the number of cases of depression and stress, organic food can come out as the number one solution to counter it.
LISTEN TO YOUR BODY
These food products are also beneficial for infants and pregnant women. With reference to the USDA 2012 Survey, lower levels of saturated fat were found in organic food with no presence of toxic metals like arsenic (which are most likely to be consumed in fertilised food).
THE ECONOMICS OF IT
With India being the second largest exporter of organic food in Asia, production is not the issue, awareness is. With more production, it will become pocket-friendly as well.
Follow @htlifeandstyle for more
Close