Weight loss tips, you need to do these three things to lose weight consistently
Weight loss routine is made of three key factors. And it's important to include all of them to see results, but we tell you the right order of importance to help you attain your goals faster.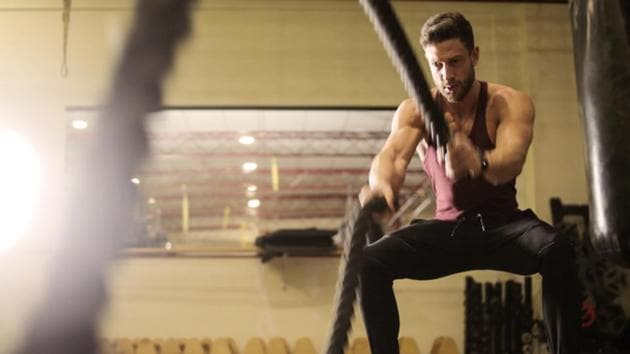 Updated on Aug 29, 2018 09:03 AM IST
Weight loss is the result of these three sustained efforts: cardio, strength training and counting calories and macronutrients (protein, carbs and fat). However, these three are not equal when it comes to the amount of efforts you need to put it and here's how you should rank them in order to achieve your goals faster.
Counting calories and macros
Logging your food is important because it gives you a clear picture of how many calories you're eating and helps you figure out what's the ideal calorie deficit for you. When you start counting your calories, you become more mindful of how much you're eating. And logging macros help you understand how much nutrition your body is getting each meal. For your weight loss plan to work you need to log calories and macros diligently.
There are many fitness apps that allow you to log your calories by picking the kind of food/type of food you eat. While eating fewer calories might help you knock off a few pounds, but it is not enough to lead a healthy life.
Building strength
Strength training is the best form of exercise you can do to lose weight. It helps gain denser bones, stronger ligaments and tendons, better posture and build muscles that help burn more calories. Building strength also helps you lead your life better. For instance, every day tasks become easier like climbing stairs, lifting a heavy box etc. Also strength training helps you build your body for the future. It will preserve your muscles in old age. Make sure to include squats, lunges, shoulder presses and deadlifts at least two-three days a week.
Also read: Can't lose weight? Try swimming for weight loss and total fitness
Cardio
Cardio exercise is often given the most priority when it comes to weight loss. However, just doing cardio alone will not get you results. But that doesn't mean that cardio is not important. It is good to include at least two days of cardio activity or at least 10-20 minutes of cardio workout at the end of your strength training.
Another option is to do low-intensity, steady state cardio. Walking or using a stationary cycle is the perfect way to start your cardio routine.
Follow @htlifeandstyle for more
Close Story
Personalise your news feed. Follow trending topics