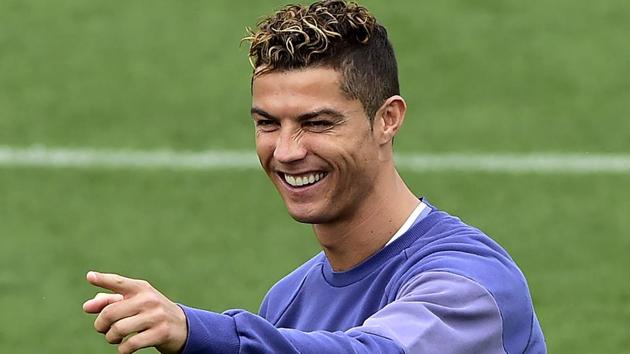 Cristiano Ronaldo tells Instagram followers he wants to visit India 'soon'
Real Madrid star Cristiano Ronaldo had a message for his fans in India after he reached 100 million followers on Instagram
UPDATED ON MAY 06, 2017 03:54 PM IST
Real Madrid star Cristiano Ronaldo recently became the first ever sportsperson to reach 100 million followers on Instagram. To mark the occasion, he went live on the social networking site to address his fans.
Ronaldo, who thanked his fans from all over the world, looked to be in a jolly mood as he acknowledged the support of his followers from various countries.
READ | Cristiano Ronaldo shares special message for 'haters' after reaching latest landmark
The Portuguese star even mentioned a few countries during the live video.
Among them was a message for his fans in India. "India is a place that I wanna go soon (sic)," he said in the video.
While Ronaldo did not elaborate on whether he had any upcoming plans for a visit to the country, his mentioning of India will be music to the ears of his fans in the country.
The four-time Ballon d'Or winner won't be the only Portugal or Real Madrid legend to visit India if his wish does come true.
His former Portugal teammate Luis Figo launched the Premier Futsal tournament in India last year, while his current manager at Real Madrid, Zinedine Zidane, had visited India at the end of the last season.
Close