Jose Mourinho unsure over Romelu Lukaku fitness for FA Cup final vs Chelsea
Manchester United manager Jose Mourinho says he does not know if Romelu Lukaku, club's top-scorer, will be fit for the FA cup final against Chelsea. The Belgian limped out of Sunday's match against Arsenal.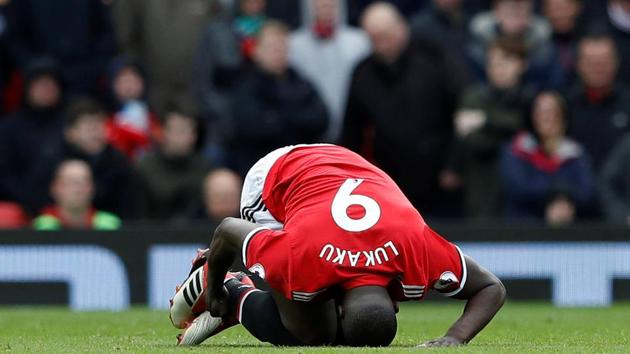 Updated on Apr 30, 2018 11:05 AM IST
Reuters, Manchester United |
Reuters
Manchester United's top scorer Romelu Lukaku limped out of Sunday's 2-1 Premier League win over Arsenal at Old Trafford and his manager Jose Mourinho is not sure if he will be fit for the FA Cup final.
Lukaku, who has netted 27 goals in all competitions this season, was replaced in the 50th minute by Marcus Rashford and United face Lukaku's old club Chelsea in the final at Wembley on May 19.
"I don't know if he is going to be out or if he's not okay," Mourinho told reporters.
"He wants to play all the time. He is never tired and, when he has small things, he doesn't care. He still wants to go.
"So, for him to say immediately, to change him, it is because he couldn't play. But there are three more weeks until the final, so let's see. I know it was on his foot but I don't know more yet," Mourinho said.
READ | Manchester United inflict more Old Trafford woe on Arsene Wenger's Arsenal
"I don't think it's something, or I hope it's not, that in this moment keeps him immediately out of a game that is in three weeks time. But I don't know. I never, when I finish a game and a player is injured, immediately go for good or bad news. I wait a bit more," he added.
Longer term, Mourinho said the club was close to agreeing a new contract with Lukaku's compatriot Marouane Fellaini, who headed in the stoppage-time winner against Arsenal.
"I want him to stay, the club wants him to stay, I think he will stay, it is nearly there," he said.
"The position is that we are almost there but in football almost is not enough. I want to see the white paper with the United's crest and Ed Woodward's signature and Marouane Fellaini's signature," he said.
Close Story
Personalise your news feed. Follow trending topics