Not much of home advantage in ISL
Updated on Oct 26, 2018 08:55 AM IST
The constant chatter and chants that make home stadia intimidating also don't happen as much perhaps because teams are still building.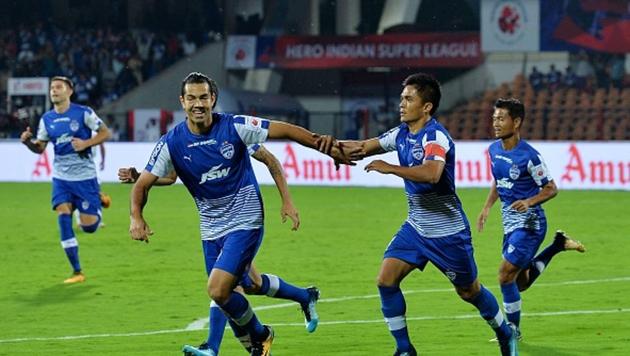 By winning two of their eight home games, ATK emerged champions in the first and third editions of the Indian Super League (ISL), in 2014 and 2016. If despite a success percentage (based on the number wins and draws) of 48.57 at home ATK have been this successful, Steve Coppell's team shouldn't really be worried about the first two games in Kolkata this term ending in defeats.
Chennaiyin FC, who meet ATK here on Friday, are the only other team to have won the franchise-based league that is into its fifth season. The home record of the defending champions and winners of the 2015 edition is better than ATK's but 16 wins in 35 games in Chennai wouldn't really intimidate away teams. Proof of that lies in both home games this season ending in losses for coach John Gregory's men.
Yet, at 60% Chennaiyin FC have the second-highest success percentage in the 10-team league. Bengaluru FC top the list at 69.23% and are the only team which has won the majority of home games (eight of the 13 so far). But, along with Jamshedpur FC, they weren't part of the first three editions.
That the semi-finalists of the 2017-18 season won more points away shows that home advantage is yet to take root in this nascent competition that lasted less than three months for the first three seasons before growing into one that runs for nearly six. Teams changing coaches and players could also be why they have been conservative at home, said a team official requesting anonymity because he isn't authorised to speak to the media.
"Early on in the season, you're looking for a rhythm. You're looking for familiarity between your players. You are looking to establish a style which can be successful. Until you get three-four games under your belt, you are searching a little bit," said Coppell whose team bagged four points from their last two away games.
On the road, teams may be more relaxed and looking to hit on the break rather than take the initiative, said the official who has been involved with the ISL since 2014. The constant chatter and chants that make home stadia intimidating also don't happen as much perhaps because teams are still building a dedicated fan following that will be present at every home game in sizeable numbers. That, barring Goa and Mumbai, the venues have athletic tracks running around the pitch may also contribute to the home team not feeding off the energy of the crowd.
"I am not sure what the reasons are…There are not many teams who have had a dominant home record (in the ISL). To be a top team you have to have a good home record. We aspire to be in the group that has a strong home record," said Coppell. To that end, good results on Friday and on Wednesday against runners-up Bengaluru FC here could help.
Personalise your news feed. Follow trending topics