Stephen Constantine credits new preparation method for Indian football's success
Updated on May 25, 2017 07:07 PM IST
Stephen Constantine has credited the major improvements in preparing for major matches as one of the reasons for Indian football's team recent success where they have won 11 out of the last 13 games.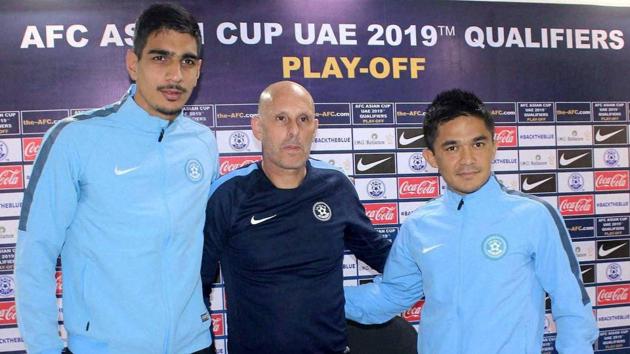 Press Trust of India |
, Mumbai
Press Trust of India
Indian football coach Stephen Constantine asserted that his side is capable of "competing" against anyone on its day, exuding confidence after a spate of positive results in recent times.
"It has taken around two years for us to build a side who I think on any given day are capable of competing against any team," Constantine said.
India have won 11 out of the last 13 matches including an unofficial friendly match against Bhutan, helping the side to reach 100 in the FIFA rankings.
Asked if there is any success mantra, the Briton said, " I don't think there is any secret. It's been a combination of hard work and self belief. When I came in, I remember mentioning that it's a learning process as you cannot build a team within a week or a month."
The team is currently undergoing a preparatory camp ahead of the AFC Asian Cup Qualifier against Kyrgyzstan.
Constantine spoke about the improvements in the side since he took over.
"One of the major improvements has been the manner in which we prepare for our matches. Our training sessions are all based on how we would play in the game and according to the physical attributes required for each specific position.
"So even though our training sessions may look easy from the stands, it deals with the players are required to do in their positions."
He further added, "The use of the GPS systems has been a novelty. The information which we have been able to attain has been huge as it confirms to us what is done in training and in matches too."
Personalise your news feed. Follow trending topics