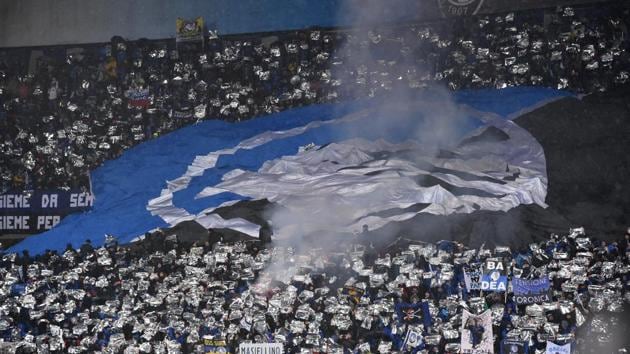 UEFA charge Atalanta for alleged racist chants during Borussia Dortmund clash
Borussia Dortmund forward Michy Batshuayi, on-loan from Premier League champions Chelsea, had hit out at Atalanta fans for making monkey noises during the second leg of their Europa League Round of 32 tie
Reuters | By Reuters
PUBLISHED ON FEB 27, 2018 02:07 PM IST
UEFA have charged Atalanta for alleged racist behaviour after Borussia Dortmund striker Michy Batshuayi said he was racially abused by the Serie A side's supporters in Thursday's Europa League last-32 meeting between the two sides.
Batshuayi, on-loan from Premier League champions Chelsea, hit out at Atalanta fans for making monkey noises during the second leg of the tie, which ended 1-1 and saw Dortmund progress to the last-16 with a 4-3 aggregate win.
The Italian team have been charged with violating several UEFA disciplinary and safety regulations including racist behaviour, setting off fireworks, throwing of objects and blocking stairways.
"The cases will be dealt with by the UEFA Control, Ethics and Disciplinary Body on 22 March," the governing body of European football said.
German side Dortmund have also been charged with their fans setting off fireworks and throwing objects.
Atalanta were previously handed a suspended one-game stand closure after Napoli defender Kalidou Koulibaly was subjected to racist chants during a league game between the two sides.
Close