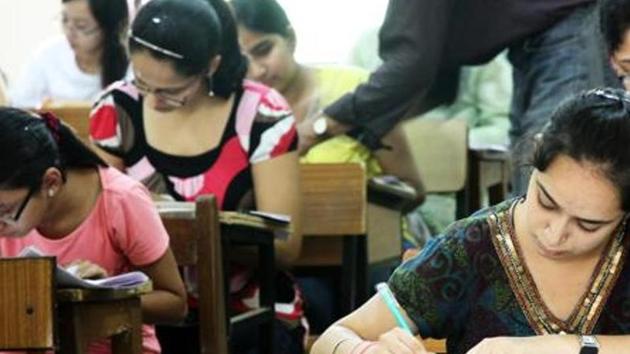 Denied admission, parents of EWS kids mull moving court
The department of education had issued the schedule for EWS admissions in March, following which schools were allotted to such children
PUBLISHED ON MAY 19, 2019 03:57 AM IST
Around 40 parents seeking admission for their wards under the economically weaker section (EWS) category, who sat on a dharna(sit-in protest) at the education department's office on Friday demanding that the government asks private schools to grant admission, said that they will wait till Monday for a credible response from schools and will approach the court if admissions are denied.
The department of education had issued the schedule for EWS admissions in March, following which schools were allotted to such children. Many private schools in the city, however, denied admissions to the them by citing various reasons.
Under the EWS category, admission to students in Class 1 takes place under the Right to Education (RTE) Act, 2009, whereas admission to students from classes 2 to 12 takes place under Section 134-A of the Haryana School Education Rules(HSER), 2003. As per rule 134-A of HSER all private schools are required to reserve 10% of their seats from classes 2 to 8 under the EWS category.
Meena Kumari, a resident of Shivaji Nagar, said that her son had been alloted a private school in Class 4, but the school had flatly refused to admit him. "The school officials have told us that they will not admit my son. We have not been given a credible reason," said Kumari. She has been directed by the block education officer to visit the school on Monday and submit the documents again. "I will try again on Monday, but if nothing works out, we will approach the court," she said.
Satbir, who is seeking admission for his son in Class 10, said that the school was not responding to his queries. "The school says that our documents have been forwarded but no development has taken place so far. How much more can we wait?" he said. Officials from the education department, however, said that private schools had been apprised and asked to make the admission process hassle-free. "We have already asked private schools not to delay the process. We will ensure that everyone is given admission," said Premlata Yadav, district education officer.
Close