Ex-DU professor rescued from Gurgaon 'old age home', says she was beaten by former MLA's men
Updated on Mar 30, 2017 11:32 PM IST
A former DU professor complained of violence and threat to life from a group of men who had come to evict her from her old age home in Gurgaon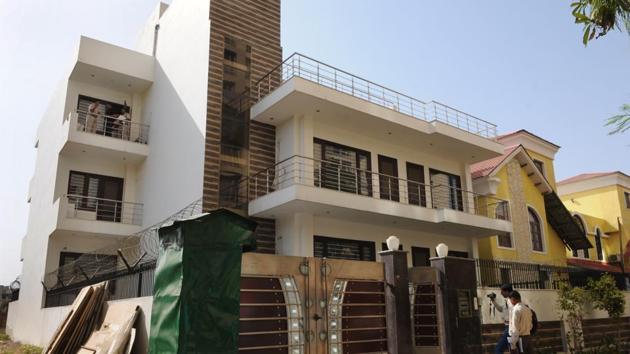 A former Delhi University (DU) professor on Thursday complained of violence and threat to life from a group of men who she said had come to force her to vacate the house where she was staying. Professor Neelam Singh, who stays at the old age home operated from the house in South City 2, alleged that the owner, former Pataudi MLA Bhupinder Singh, had sent his men to evict her.
A team from the Gurgaon police reached the spot after calls were made around 12:30pm, and rescued the professor an hour later. The woman is the wife of retired IAS officer, late Mohan Singh, who served as additional secretary in the Central government. She was found clinging to the railing of the balcony of her house, ready to jump, police said. They added that they have taken cognizance of the complaint and an FIR will be registered after the matter is investigated.
The DU professor said she had paid around Rs10 lakh as advance rent to one Rakesh Rana, who runs the old age home in the name of Aastha Old Age Home. "In the course of time, I realised that it was an illegal operation, had no permission and amorous activities were taking place on the ground floor," she said.
She claimed nine complaints were made to Sadar police station, the CM window and the district administration, but no action was taken.
On Thursday, she complained to the police after the men came to get the house vacated. "They broke the doors and entered the house, threatening me. I had to lock myself in, but they managed to break the doors. I had to ultimately call the police. They also beat me up," she said.
However, the former MLA said he had nothing to do with the violence as he had given the house on lease to Rana. On Thursday, when he came to get possession of the house, the woman refused to vacate it and demanded Rs20 lakh from Rana, he claimed.
"I have nothing to do with the dispute and have informed the police that this house was given on rent," he said.
Vijay Kumar, station house officer (SHO), Sadar, said they have received the professor's complaint and a case will be registered after the matter is investigated and the complainant undergoes a medical test to check for injuries.
Personalise your news feed. Follow trending topics