Four to five-hour power cuts reported in Gurgaon
Updated on Mar 28, 2017 10:53 PM IST
There were reports of long power cuts in many areas of Gurgaon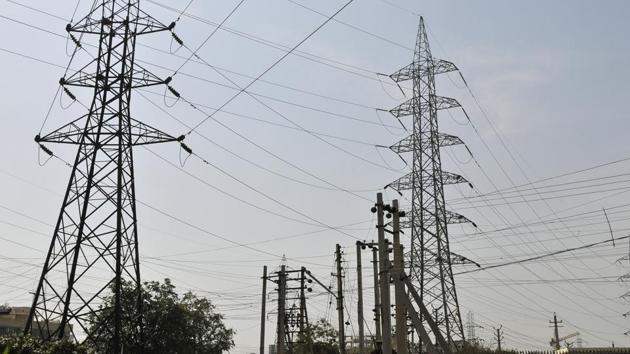 With a rise in temperature to around 37-39 degrees Celsius in the last week, reports of power tripping has increased across the city. Several complaints of four-five hour power outages were reported.
Residents said that the power situation might worsen as the temperature is expected to reach 40 degrees Celsius over the next few days. However, the Dakshin Haryana Bijli Vitaran Nigam (DHBVN) – the power discom – said there will be no dearth of electricity supply this summer.
Residents of New Colony, New Palam Vihar, Model Town and nearby areas reported frequent tripping over the last couple of days. Residents said that when they complained to DHBVN, the discom officials said that infrastructure strengthening work that was underway caused temporary power cuts.
Hemant Kumar, New Colony resident, said, "Power was tripping throughout Saturday. It happened more than five to six times, and we were not even prepared to recharge our inverter. Power tripping always takes place only when we happen to be home on the weekends. DHBVN should ensure that tripping doesn't happen at least in summer."
DHBVN is replacing old and damaged transformers, wires, feeders and other equipment as part of infrastructure strengthening. The department said that the work will take another couple of weeks.
"New Palam Vihar has always been neglected when it comes to uninterrupted electricity supply. There is always a power cut in one or the other pockets of New Palam Vihar. For the last couple of days, there has been three to four-hour power outages in our area, which has left us worried about peak summer," said Lokesh Sharma, a resident of New Palam Vihar, said.
According to DHBVN, the power consumption has increased over the last couple of weeks. Officials said that the city reported a consumption of 900 MW in the last two days, a steep rise from 850 MW in the winter.
Navin Verma, the superintending engineer of DHBVN, said, "We are prepared to supply uninterrupted electricity to the city in summer. The summer demand is likely to touch 1,250-1,300 MW. We are still undertaking infrastructure improvement work in the city and that might be a reason for power cut in some areas. This is only temporary."
Personalise your news feed. Follow trending topics