Gurgaon engineer goes missing in Kullu's Parvati Valley
Mar 21, 2018 10:42 PM IST
The 23-year-old was last seen by a shepherd on March 14 near a cliff. Since then, the whereabouts of Aman Awasthi are not known
Ram Kumar, the father of 23-year-old Aman Awasthi of New Delhi, has been running from pillar to post in search of his son, who has been missing since March 7 in Malana area of Parvati valley in Shimla district of Himachal Pradesh.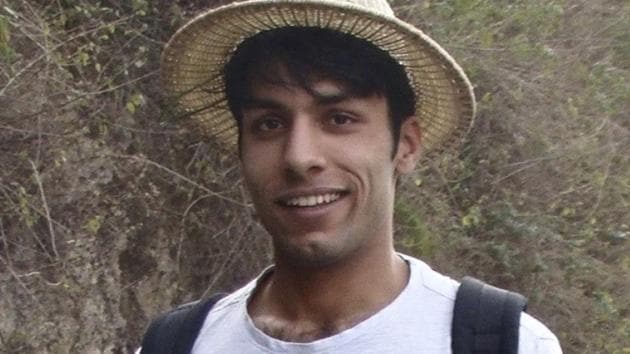 Aman reportedly informed his family on March 1 that he was leaving for Kullu and that he would return to work in Gurgaon within a week's time.
"He told me he was in Kullu. I last spoke to him on March 7 and transferred ₹7,000 to his bank account, just as he had asked," Kumar said, adding that he decided to trace his son's bank transactions to get an idea of his whereabouts after he failed to make contact for a week.
Kumar said he could not get in touch with his son after March 11. He then got his bank account details which led him to a local home stay in Malana, where Aman was reportedly staying. Kumar reached Kullu on March 13 and registered a case at the Jari police station on March 14.
"On reaching Malana, I was informed by the home stay owner that Aman had left his belongings in the room itself," said Kumar, who is employed with the Indian Oil Corporation.
Kullu additional superintendent of police (ASP) Nischint Negi said, "We have recovered some clothes and shoes of the missing man. A team has also been dispatched to search for him in the upper hills of Malana."
Chabe Ram Negi, a rescuer in Jari, said that he and 50 other villagers have also tried looking for Aman. "He was spotted by a shepherd on March 14 near a cliff. Since then, his whereabouts are unknown."