Gurgaon: Last date for paying property tax with rebate extended till March-end
Feb 27, 2017 10:19 PM IST
The Haryana government is also offering an additional 1% rebate to those paying taxes through digital modes.
Following requests from property owners, the Haryana government on Monday extended the last date for paying property tax with a rebate of 25% to March-end.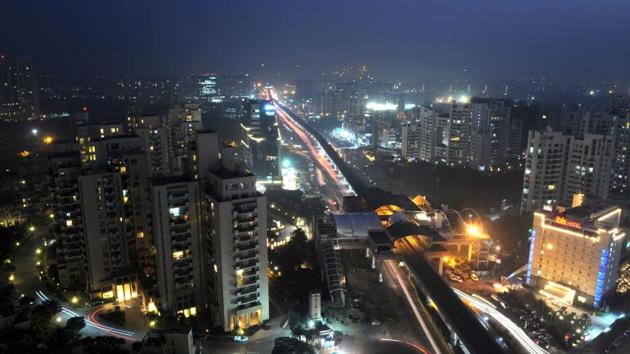 Also, an additional 1% rebate will be offered to those paying taxes through digital modes, officials said.
Kavita Jain, minister, Urban Local Bodies, Haryana government, said that those paying tax in March can also avail the rebate. Earlier, following the directions of the Haryana government, the Municipal Corporation of Gurugram (MCG) had offered a 25% rebate on payment of pending property tax till February 28, in an effort to meet the target of Rs200 crore.
"We have received a good response from residents. The response for institutional, industrial and commercial properties has been equally good and we hope we to achieve our target by March-end," V Umashankar, MCG commissioner, said.
He said that officials will work on Sundays and government holidays as well to assist owners with their tax assessment.
The MCG's property tax target for 2016-17 is ₹200 crore but the MCG has collected only ₹150 crore so far.
However, the corporation has issued a notice to property owners to clear their tax dues or forgo their properties. "We have attached several properties in past three weeks," a senior official in taxation department said.
The MCG, under section 130 Haryana Municipal Corporation Act, 1994, is empowered seal and attach properties of defaulters and initiate strict action for non-compliance of the notice.
The Haryana government had launched the rebate scheme for all property owners and offered a one-time waiver of interest on their tax dues till 2016-17.