Gurgaon: Man shot dead in Sohna, extortion bid suspected
Published on Sep 22, 2017 09:52 PM IST
A group of men had been threatening Sharma over payment of protection money for running his tea shop on Palwal road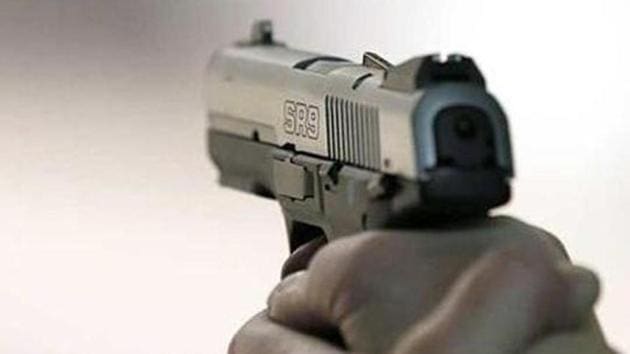 A 34-year-old man was allegedly shot dead over payment of protection money to extortion racketeers in Sohna on Thursday night.
The assailants, about five of them, had come to the tea shop owned by Bhuvnesh Sharma alias Lucky Sharma adjacent to a petrol pump on Palwal road. They first thrashed Sharma and later shot him dead with a country made pistol, police said.
Sharma's family lives in Durga Colony, ward no 8, Sohna.
A case has been registered at Sohna city police station after a complaint was lodged by Sudesh Sharma, the mother of the deceased.
In her complaint, Sudesh alleged that a group of men had been threatening her son over payment of protection money for running his tea shop on Palwal road. Last week, the accused had allegedly came to the shop and asked for money.
On Thursday evening, she was going to the shop when she saw from a distance the men beating her son. Thereafter, she heard a gunshot and when she reached the shop, she found Lucky lying in a pool of blood. Immediately after firing the shot, the accused fled the spot in a car.
A relative of the victim's, who works at the tea shop, also told police that he saw a pistol being fired. On the complaint of the mother, a case has been registered against Narender, Balraj alias Ballu, and Rahul at the Sohna City police station.
"A case has been registered under sections 302, 386, 148,m 149 of the IPC and the Arms Act. The accused will be nabbed soon," said Ravinder Kumar, spokesperson, Gurgaon police.