Gurugram must have social infrastructure to make the city more liveable
Updated on Nov 27, 2018 12:32 PM IST
Focus on building malls, hospitals and offices has left us with no foresight and resources to even talk about building public libraries, parks, auditoriums and centres of art, says Shubhra Puri, founder of Gurgaon First, a citizen initiative.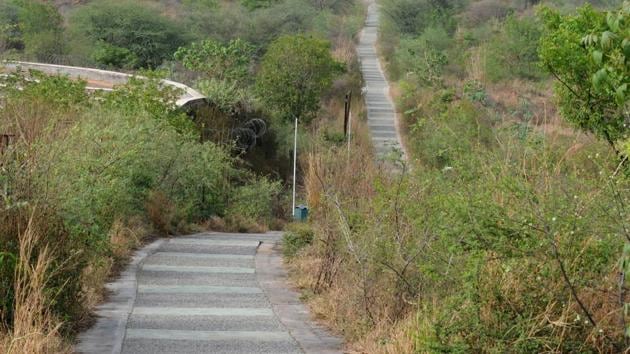 The park I go to for my morning walk is frequented by three distinct categories of people: the "real" Gurugram residents who have been staying here for generations, those who have moved from the Delhi-NCR to live in larger homes and retire in Gurugram, and the young millennials who are here for work. The only time I see the three types coming together and chatting in the park is when they converge at the open-air gym; else they prefer to confine themselves with their likes.
Public places, such as open-air gyms, are great meeting grounds. These are places that all residents, irrespective of their socio-economic standing, feel inspired to share and use. But such places are indeed rare in Gurugram. The city has been so caught up in building malls, hospitals and office buildings that there has been no time, resources or foresight to build 'social infrastructure' such as public libraries, auditoriums, centres of art and culture, clubs, community centres, public parks, playgrounds, picnic spots, bio-diversity parks, public toilets and so on.
An apex centre for art and culture is, for instance, non-existent in Gurugram. There is Rangbhoomi, the open theatre at Sector 29, where weekly music, dance and drama performances are held, but you can hardly call it a space that promotes art and culture in the city. Public parks, libraries, play grounds, stadiums, clubs are few and far between, do not cater to all sections, or are in a dilapidated condition. Picnic spots are virtually non-existent.
We are not talking about the facilities within Gurugram's licenced or gated colonies, but 'city-centric' facilities that are available to all at affordable prices. In some HUDA colonies, community centres have been built and handed over to some RWAs recently, but RWAs need to find ways and means to make these centres more user-friendly by having basketball/badminton /tennis courts, libraries and senior citizen clubs at these centres.
Some of these projects, I am told, are at a proposal stage. There has been a proposal to set up an art-and-culture centre at a cost of ₹100 crore in Sector 52. While the government needs to move fast on the new projects, it must also invest in renovating, modernising the existing social infrastructure in the city to make it relevant and usable. A case in point is the public library in Old Gurugram that was in such a bad state that it was overhauled through private donations.
There are not many playgrounds or parks for children, so much so that one hardly finds children in the parks in the evenings. An innovative solution could be to encourage schools to let out their playgrounds in the evening for neighbourhood kids. After all, schools have been built up in spaces earmarked for community use. In fact, the concept of a shared resource needs to be put in place. Schools and hospitals should keep a certain percentage of their admissions reserved for the underprivileged class.
Besides, we certainly need more sport academies and indoor stadiums, other than the solitary Tau Devi Lal Stadium in Sector 38 and community fitness centres in the public domain. Special needs should be catered to as well. There should be one or two parks where people can take their pet dogs to walk and play. Infrastructure for differently abled persons at the bus stops, railway stations and public utilities also needs to find its place.
Then, we can certainly revive select water bodies in the city and develop them as picnic spots for families. Also, creating non-motorised infrastructure such as cycle paths or walkways will encourage residents to use the city in more engaging ways, such as walking and cycling. The 5.2-km-long Chakkarpur-Wazirabad Bundh is a great example of an equitable non-motorised pathway-cum-eco-reserve being used by one and all in the city. More such paths could be developed.
For tourists visiting Gurugram or for Gurugram residents, there are no historical or heritage sites or tours that are well-etched out. Due to a dearth of such sites, most visitors end up at the malls or at best visiting the culture gully at the Kingdom of Dreams in Sector 29 that is not fully representative of the city's culture or heritage.
Last but not the least, the bio-diversity zones need to be protected. Gurugram's shining glory, the Aravalli Bio-Diversity Park, which hosts many native species of trees, grass, birds, butterflies and wild life, needs to be protected and preserved as an urban forest for all times to come. A butter fly park is coming up in Sector 52A, but more of such eco-reserves need to developed and made popular among residents.
The best part about a greater number of public places is their direct correlation with higher safety and security. Vibrant spaces visited by diverse sets of people in the city ensure better safety. These spaces can be made more interesting by street art or wall art. Certainly, the more social infrastructure we build, the more liveable our city becomes.
After all, a city's soul is not defined by the state-of-the-art malls and buildings it has, but by the collective consciousness and shared values and beliefs of its residents. The role of equitable, shared social infrastructure in creating platforms where residents can meet, interact, and learn from other another is crucial. This will not only help in emergence of a shared culture of belongingness to the city, but also help in building a more tolerant and safe society. Gurugram, critics say, is torn between the new and the old. Shared social spaces will bridge that gulf.
(Shubhra Puri is the founder of Gurgaon First, a citizen initiative to promote sustainability in Gurugram through workshops and research books).
Personalise your news feed. Follow trending topics