Women in workforce a key metric of gender equality
Gurugram |
Kalpana Viswanath
Mar 21, 2019 01:31 AM IST
The study also states that the GDP of the country can be increased by $770 billion by 2025 if gender equality is advanced and the number of women in the workforce is increased.
A key concern that has been voiced by many is the declining women's workforce participation in India in the past decade. While it has always been low at around 35 %, it has fallen to 25% since 2004. A report by McKinsey Global Institute states that women's contribution to the GDP of India is just 18%.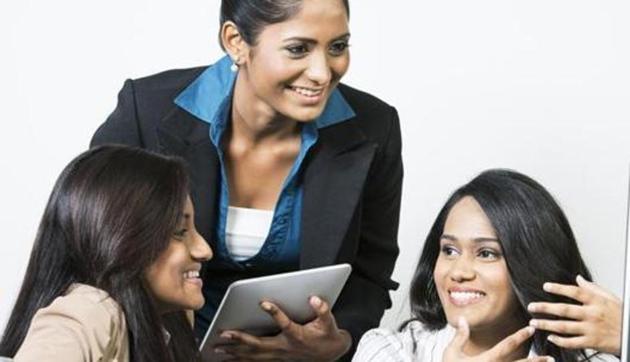 The study also states that the GDP of the country can be increased by $770 billion by 2025 if gender equality is advanced and the number of women in the workforce is increased. Women's workforce participation is influenced by many factors in India, including social and cultural norms. But recent studies have also shown that factors such as lack of mobility and safety also have an impact on women's choices and ability to work.
In a recent study by the Ola Mobility Institute of nearly 10,000 women in 11 cities to understand what women want from urban mobility systems, it was interesting to note that 74% women wanted better footpaths and 68% asked for dedicated cycle paths. The report found that economics played an important role in deciding the preferred mode of transport.
As income grew, women preferred not to use public transport and lack of safety was posited as an important reason for this. Along with safety, the other factors that affected usage of public transport were frequency, coverage and comfort.
Gurugram has women workers both in the formal as well as the informal sectors. Lack of good public transport has led to a large number of women domestic workers cycling to work.
It is a common sight to see women cycling to work early in the morning. But without dedicated cycle tracks, cycling can also pose dangers to them on a daily basis.
There are many women working in the various markets, beauty parlour and other establishments in the city who are also reliant on public transport. While Gurugram has recently introduced the Gurugaman bus service, this only covers a small part of the city currently. Increasing the number of buses, routes and frequency will make a big difference to the lives of women. In the absence of this, women are dependent on shared autos, which are often overcrowded.
Gurugram also has many women who work in the corporate and other formal sectors. While some of them may have access to private vehicles, many will still need other forms of transport.
Equally important is to address safety and infrastructure such as lighting and safe streets so that women feel confident to travel independently and not feel fearful if they have to be out after dark.
Recently, at the Mandi House metro station in Delhi, there was an exhibition titled 'Aana Jana', which mapped the journeys of young women living in a low-income neighbourhood using apps to document their journeys through the city.
The exhibition displayed the experiences of these young women as they traversed the city and their neighbourhoods. It is important to listen to and understand women's experiences so that efforts can be made to expand their mobility and rights.
Mobility and safety are central to women's ability to expand their access to opportunities. As a country, we must endeavour to increase women's access to education and employment.
India stands at a dismal 120th position among a ranking of 131 countries on female workforce participation. While organisations and the government need to take many steps to encourage more women into paid employment, cities also need to be made much more gender friendly.