Delhi High Court stays order banning use of silver leaf made using animal material
Updated on Sep 23, 2017 05:17 PM IST
Traditionally, intestines of certain animals are used to manufacture silver leaf that is commonly used on several Indian sweets and spices .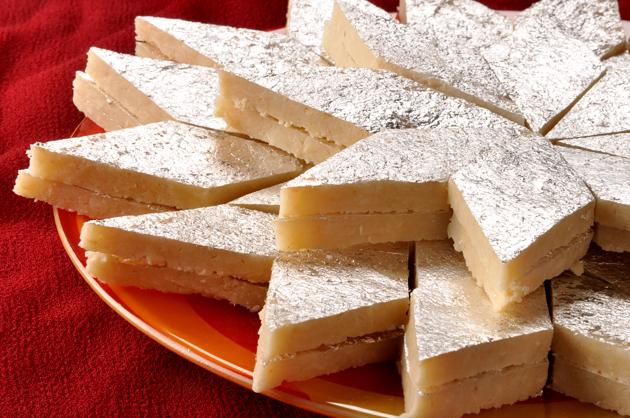 Delhi High Court stalls the government directive to ban use of silver leaf, popularly known as chandi-ka-varq, made with any material of animal origin.
Country's top food regulator— Food Safety and Standards Authority of India (FSSAI), last year had notified that silver leaf couldn't be manufactured using any animal material of animal origin at any stage.
The notification was effective from August 1, 2016, and action could have been taken against those manufacturers who still used animal parts to make chandi varq.
However, in a fresh directive issued recently, FSSAI said 'the effect and operation of the said notification is stayed till next hearing'.
The order was stayed after some manufacturers went to court against the directive, citing loss of livelihood for several workers in the business as one of the reasons.
The petitioners challenged the animal part clause, saying the varq was produced by traditional process which is secret knowledge and passed through generations. And it does not contain any contaminants to the quality and characteristic of the silver leaf. Also a complete class of workmen (more than 1,50,000) who are engaged in the business will be rendered jobless.
Traditionally, intestines of animals such as cow, buffalo, bulls etc. are used to manufacture silver leaf that is commonly used on several Indian sweets, spices such as cardamom and paan etc.
The intestines are obtained from the slaughterhouses and silver is placed between layers of intestines and hammered thin for use.
The thought probably is appalling not just for vegetarians but even for many non-vegetarians.
As a respite, the apex food safety regulator had proposed a complete ban on use of animal parts to manufacture these leaves.
The preparation method is also considered unhygienic apart from being a big turn off.
Modern machinery is equipped of manufacturing fine silver leaves, which bypasses the traditional method.
"The stay is on till the next hearing, let's wait for what the court directs next," said an FSSAI official.